---
After 20something hours of traveling, i have come to my destination! Ended up catching the train out of frankfurt at 830 in the morning. The ICE is FAST, speedo went well over 220 km/h. Because of the earlier train i had 4 hours to kill in nurnberg, walked around the old part of town, saw the sites and had a brat and bun for lunch. Arrived in coburg at 330pm where we hung around at home for a while then walked around downtown. Going to bed early as i've been awake for 30 hours now, so after a good nights sleep i should be jetlag free.
Flying over what i believe is hudsons bay.
---
This is what looking out the window when your flying down the tracks at over 200km/h.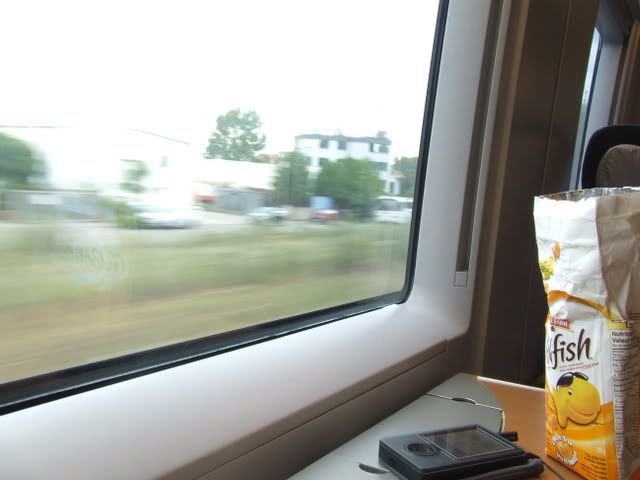 ---
Lastly, this is the fountain in Nurnberg.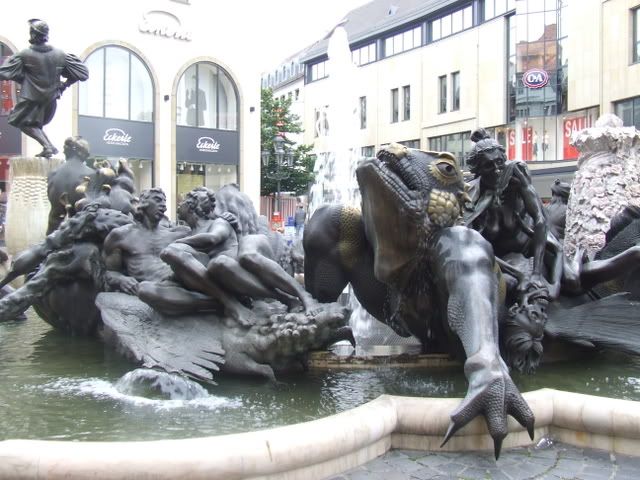 ---
Tot: 0.114s; Tpl: 0.013s; cc: 17; qc: 62; dbt: 0.0133s; 1; m:saturn w:www (104.131.125.221); sld: 1; ; mem: 1.4mb