---
I must say, I'm being treated very well here in Oz!
Friday night, Trevor, a product rep and entrepreneur that I met at a Corin dinner, picked me up in his (ahem) Ferrari. We spent some time at his lovely home with his partner of 9 years, LeeAnn. ("Partner" in Oz just indicates long term girlfriend. Really no one says boyfriend or girlfriend here. Actually, I don't think anyone really casually dates here! Long term relationships at a young age, definitely status quo). We shared some nice wine and some olives and cheeses I had picked up at the Central Market. (I have a feeling there are going to be a lot of sidebars. I think I have figured out how Australians dine. It starts with a platter of crackers and cheeses, likely olives and pates. This is served with champagne and/or white wine. Then, once food is served, we all switch to red. I have never seen a red wine served prior to a meal). LeeAnn is a former marathon runner whose career started at the age of 31 after two babies. She was discovered and ended up winning silver medals in two Adelaide marathons, as well as many other feats. She retired a few years back given problems with her knees. Really extraordinary.
We met up with a few other orthopaedic affiliated couples and Ai for dinner at "The Pot", a really cozy tapas restaurant with more great food and wine. The souffle was melt in your mouth perfect. I could really get used to this wined and dined thing!
Friday I went for a run along the beach in Glenelg. Saturday, Nicole was nice enough to invite me to a dinner party with the trivia/veterinarian crew in Noarlonga. The women here can cook! The hostess made a roast and scalloped potatoes and broccolini and a homemade apple pie. We had plenty of wine to accompany. I didn't want to show up empty handed, so I brought a big tub of ... movie theater popcorn. Yes. Nicole picked me up from my bus stop and that was all there was nearby. Ultimately it was a hit! Sunday, Nicole and I headed to the "Winter Wines" festival at the National Wine Center. We were able to try a lot of different wines all from South Australia. There were also food vendors and a local band was playing. We sat on a blanket in the sun and it was a perfect way to spend a Sunday. We also met another couple, and Kat was a expat from Chicago who had studied abroad in Melbourne and then officially moved to Adelaide 5 years ago. Seems to be a trend!
Nicole also informed me that she has a big spider who is "living" with her at the moment, but that I shouldn't be concerned because it wasn't a poisonous one. See below. It is a "Huntsman". I would still be concerned! But I guess the redback and whitetip are the ones I am supposed to be nervous about. I think I'll just try to stay away from all of them.
<table style="color:񑘕 font-family: Arial, Helvetica, sans-serif; font-size: 13px; text-align: justify;" width="700" border="0" cellspacing="0" cellpadding="0" align="center"><tbody><tr><td style="color:񑘕 font-family: Arial, Helvetica, sans-serif; font-size: 13px;">Spider identification chart features some of venomous and dangerous Australian spiders, with notes on their habitat areas, venom toxicity and spider bite first aid procedures.</td></tr></tbody></table><hr style="color:񑘕 font-family: Arial, Helvetica, sans-serif; font-size: 13px; line-height: normal; text-align: justify;" size="3" width="700" /><table style="color:񑘕 font-family: Arial, Helvetica, sans-serif; font-size: 13px; text-align: justify;" width="700" border="0" cellspacing="0" cellpadding="0" align="center"><tbody><tr><td style="color:񑘕 font-family: Arial, Helvetica, sans-serif; font-size: 13px;" valign="bottom">

<table width="100%!"(MISSING)><tbody><tr style="color:񑘕 text-align: justify; font-size: 13px;"><td style="color:񑘕 font-family: Arial, Helvetica, sans-serif; font-size: 13px;" bgcolor="#cccc99" height="30">
FEMALE FUNNEL-WEB
</td></tr><tr style="color:񑘕 text-align: justify; font-size: 13px;"><td style="color:񑘕 font-family: Arial, Helvetica, sans-serif; font-size: 13px;" bgcolor="#cccc99" height="20">
Click for Details
</td></tr></tbody></table></td><td style="color:񑘕 font-family: Arial, Helvetica, sans-serif; font-size: 13px;" valign="bottom">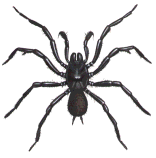 <table width="100%!"(MISSING)><tbody><tr style="color:񑘕 text-align: justify; font-size: 13px;"><td style="color:񑘕 font-family: Arial, Helvetica, sans-serif; font-size: 13px;" bgcolor="#cccc99" height="30">
MALE FUNNEL-WEB
</td></tr><tr style="color:񑘕 text-align: justify; font-size: 13px;"><td style="color:񑘕 font-family: Arial, Helvetica, sans-serif; font-size: 13px;" bgcolor="#cccc99" height="20">
Click for Details
</td></tr></tbody></table></td><td style="color:񑘕 font-family: Arial, Helvetica, sans-serif; font-size: 13px;" valign="bottom">

<table width="100%!"(MISSING)><tbody><tr style="color:񑘕 text-align: justify; font-size: 13px;"><td style="color:񑘕 font-family: Arial, Helvetica, sans-serif; font-size: 13px;" bgcolor="#cccc99" height="30">
RED-BACK SPIDER
</td></tr><tr style="color:񑘕 text-align: justify; font-size: 13px;"><td style="color:񑘕 font-family: Arial, Helvetica, sans-serif; font-size: 13px;" bgcolor="#cccc99" height="20">
Click for Details
</td></tr></tbody></table></td><td style="color:񑘕 font-family: Arial, Helvetica, sans-serif; font-size: 13px;" valign="bottom">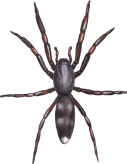 <table width="100%!"(MISSING)><tbody><tr style="color:񑘕 text-align: justify; font-size: 13px;"><td style="color:񑘕 font-family: Arial, Helvetica, sans-serif; font-size: 13px;" bgcolor="#cccc99" height="30">
WHITE-TAIL SPIDER
</td></tr><tr style="color:񑘕 text-align: justify; font-size: 13px;"><td style="color:񑘕 font-family: Arial, Helvetica, sans-serif; font-size: 13px;" bgcolor="#cccc99" height="20">
Click for Details
</td></tr></tbody></table></td></tr><tr><td style="color:񑘕 font-family: Arial, Helvetica, sans-serif; font-size: 13px;" colspan="4" valign="bottom" height="15"> </td></tr><tr><td style="color:񑘕 font-family: Arial, Helvetica, sans-serif; font-size: 13px;" valign="bottom">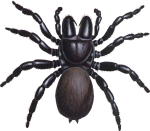 <table width="100%!"(MISSING) align="left"><tbody><tr style="color:񑘕 text-align: justify; font-size: 13px;"><td style="color:񑘕 font-family: Arial, Helvetica, sans-serif; font-size: 13px;" bgcolor="#cccc99" height="30">
FEMALE MOUSE SPIDER
</td></tr><tr style="color:񑘕 text-align: justify; font-size: 13px;"><td style="color:񑘕 font-family: Arial, Helvetica, sans-serif; font-size: 13px;" bgcolor="#cccc99" height="20">
Click for Details
</td></tr></tbody></table></td><td style="color:񑘕 font-family: Arial, Helvetica, sans-serif; font-size: 13px;" valign="bottom">

<table width="100%!"(MISSING)><tbody><tr style="color:񑘕 text-align: justify; font-size: 13px;"><td style="color:񑘕 font-family: Arial, Helvetica, sans-serif; font-size: 13px;" bgcolor="#cccc99" height="30">
MALE MOUSE SPIDER
</td></tr><tr style="color:񑘕 text-align: justify; font-size: 13px;"><td style="color:񑘕 font-family: Arial, Helvetica, sans-serif; font-size: 13px;" bgcolor="#cccc99" height="20">
Click for Details
</td></tr></tbody></table></td><td style="color:񑘕 font-family: Arial, Helvetica, sans-serif; font-size: 13px;" valign="bottom">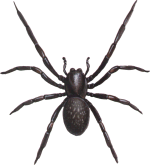 <table width="100%!"(MISSING)><tbody><tr style="color:񑘕 text-align: justify; font-size: 13px;"><td style="color:񑘕 font-family: Arial, Helvetica, sans-serif; font-size: 13px;" bgcolor="#cccc99" height="30">
BLACK HOUSE SPIDER
</td></tr><tr style="color:񑘕 text-align: justify; font-size: 13px;"><td style="color:񑘕 font-family: Arial, Helvetica, sans-serif; font-size: 13px;" bgcolor="#cccc99" height="20">
Click for Details
</td></tr></tbody></table></td><td style="color:񑘕 font-family: Arial, Helvetica, sans-serif; font-size: 13px;" valign="bottom">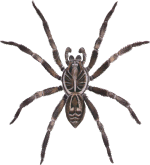 <table width="100%!"(MISSING)><tbody><tr style="color:񑘕 text-align: justify; font-size: 13px;"><td style="color:񑘕 font-family: Arial, Helvetica, sans-serif; font-size: 13px;" bgcolor="#cccc99" height="30">
WOLF SPIDER
</td></tr><tr style="color:񑘕 text-align: justify; font-size: 13px;"><td style="color:񑘕 font-family: Arial, Helvetica, sans-serif; font-size: 13px;" bgcolor="#cccc99" height="20">
Click for Details
</td></tr></tbody></table></td></tr><tr><td style="color:񑘕 font-family: Arial, Helvetica, sans-serif; font-size: 13px;" colspan="4" valign="bottom" height="15"> </td></tr><tr><td style="color:񑘕 font-family: Arial, Helvetica, sans-serif; font-size: 13px;" valign="bottom">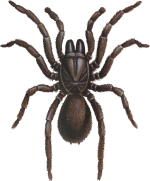 <table width="100%!"(MISSING)><tbody><tr style="color:񑘕 text-align: justify; font-size: 13px;"><td style="color:񑘕 font-family: Arial, Helvetica, sans-serif; font-size: 13px;" bgcolor="#cccc99" height="30">
FEMALE TRAP-DOOR
</td></tr><tr style="color:񑘕 text-align: justify; font-size: 13px;"><td style="color:񑘕 font-family: Arial, Helvetica, sans-serif; font-size: 13px;" bgcolor="#cccc99" height="20">
Click for Details
</td></tr></tbody></table></td><td style="color:񑘕 font-family: Arial, Helvetica, sans-serif; font-size: 13px;" valign="bottom">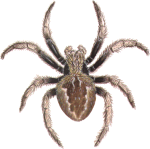 <table width="100%!"(MISSING)><tbody><tr style="color:񑘕 text-align: justify; font-size: 13px;"><td style="color:񑘕 font-family: Arial, Helvetica, sans-serif; font-size: 13px;" bgcolor="#cccc99" height="30">
GARDEN ORB-WEAVING
</td></tr><tr style="color:񑘕 text-align: justify; font-size: 13px;"><td style="color:񑘕 font-family: Arial, Helvetica, sans-serif; font-size: 13px;" bgcolor="#cccc99" height="20">
Click for Details
</td></tr></tbody></table></td><td style="color:񑘕 font-family: Arial, Helvetica, sans-serif; font-size: 13px;" valign="bottom">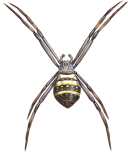 <table width="100%!"(MISSING)><tbody><tr style="color:񑘕 text-align: justify; font-size: 13px;"><td style="color:񑘕 font-family: Arial, Helvetica, sans-serif; font-size: 13px;" bgcolor="#cccc99" height="30">
SAINT ANDREW'S CROSS
</td></tr><tr style="color:񑘕 text-align: justify; font-size: 13px;"><td style="color:񑘕 font-family: Arial, Helvetica, sans-serif; font-size: 13px;" bgcolor="#cccc99" height="20">
Click for Details
</td></tr></tbody></table></td><td style="color:񑘕 font-family: Arial, Helvetica, sans-serif; font-size: 13px;" valign="bottom">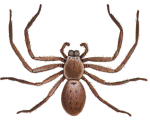 <table width="100%!"(MISSING)><tbody><tr style="color:񑘕 text-align: justify; font-size: 13px;"><td style="color:񑘕 font-family: Arial, Helvetica, sans-serif; font-size: 13px;" bgcolor="#cccc99" height="30">
HUNTSMAN SPIDER
</td></tr><tr style="color:񑘕 text-align: justify; font-size: 13px;"><td style="color:񑘕 font-family: Arial, Helvetica, sans-serif; font-size: 13px;" bgcolor="#cccc99" height="20">
Click for Details
</td></tr></tbody></table></td></tr></tbody></table>
---
Tot: 0.959s; Tpl: 0.05s; cc: 11; qc: 64; dbt: 0.034s; 1; m:saturn w:www (104.131.125.221); sld: 2; ; mem: 1.4mb