North America
»
United States
»
Alaska
»
Anchorage
March 8th 2017
Published: March 8th 2017
Edit Blog Post
---
I woke up to minus 10 temperature here in Anchorage. On the Iditarod Trail it's minus 40! I am truly amazed at these mushers.
Today Rex (another volunteer) & I spent our shift logging mushers in and out of Manley Hot Springs. Lots of mushers rested in Manley and took off between 3-5 p.m. Even though it's really cold, alot of the mushers like traveling at night. I think the snow is better at night and they can travel faster.
There is a "Teacher on the Trail" part of the website. This is a competitive position that teachers can apply for. This year's Teacher on the Trail is Annie Kelley, a fourth grade teacher from Chicago. She travels from checkpoint to checkpoint reporting in for teachers & schools across the country. Here's an example of some of her posts:
Posted by
Annie
Date:
March 7, 2017 9:50 am
The Iditarod Alphabet 2017 P is for Parka A parka is a large windproof jacket with a hood, which is designed to be worn in the cold weather. Each musher has a parka that is worn on the trail to protect them from the extremely cold temperatures. Very often a parka will have a fur …
O is for Optimism: Let the Race Begin!
Posted by
Annie
Date:
March 6, 2017 11:47 pm
The Iditarod Alphabet 2017 O is for Optimism Optimism is defined as the hopefulness and confidence about the future or the successful outcome of something. As the race began today, there was lots of optimism at the start line. The optimism of rookie musher, Roger Lee, was quite evident as his team neared the start …
N is for Nome
Posted by
Annie
Date:
March 5, 2017 10:31 pm
The Iditarod Alphabet 2017 N is for Nome Nome is home to the finish line of the Iditarod. The town is located on the Seward Peninsula Nome was once a booming gold mining town of over 30,000 gold seekers, but the current population is down to only about 3,600 people. Now, each March between 50-70 …
M is for Musher: Ceremonial Start
Posted by
Annie
Date:
March 5, 2017 2:36 pm
The Iditarod Alphabet 2017 M is for Musher A musher is the driver of a dog sled team. All 72 mushers picked their starting position on Thursday, March 2 at the Musher Banquet. There are seventeen women and fifty-five men racing this year. Ryan Redington will be leading out the group wearing bib #2, and …
Another fun part on the education part of the website are the postings by the dogs. Years ago I followed Zuma's Paw Prints, but now there's posting by 5 dogs. The one by Libby is hilarious. Check it out at: http://iditarod.com/zuma/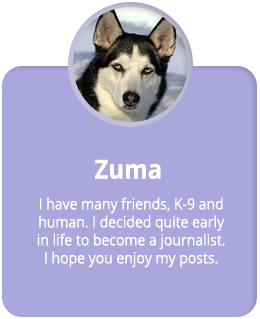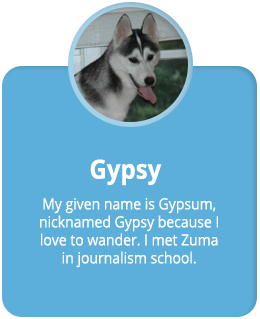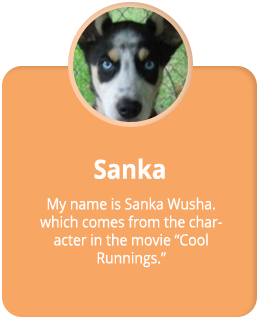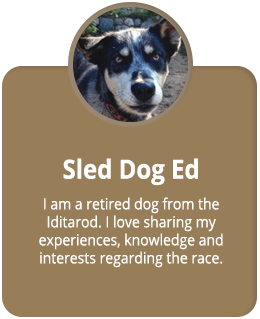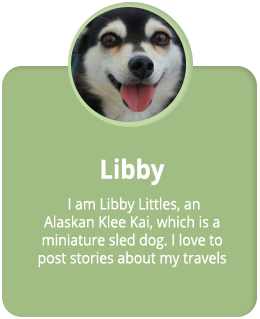 The featured mushers today are the twins: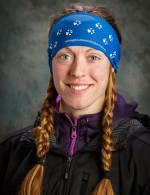 Anna Berington
Bib Number:
66
Hometown:
<span>Wasilla, Alaska
Website:
http://seeingdoublesleddogracing.com
View full career in the archives
Biography
Anna Berington, 33, has been loving life in Alaska since 2007 with her sister racing sled dogs, commercial fishing, building and constructing homes and competing in running races. With her sister, they are Seeing Double Sled Dog Racing. Being able to raise and train dogs together has been a dream come true, and racing the Iditarod is a perfect fit for these endurance racers. These dreams have been made possible because of help and support from friends, family and sponsors. The twins have come a long way from mushing their pet dog in Wisconsin to giving tourists rides in the Sierra Nevadas, to training with former champion Dean Osmar, and many mushing friends like Scott Janssen here in Alaska. Now dog mushing is a family affair with visits and help from Mom, Dad, and sister Kat, and of course their fur children, 30 amazing dogs!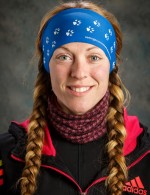 Kristy Berington
Bib Number:
73
Hometown:
<span>Wasilla, Alaska
View full career in the archives
Biography
Kristy Berington, 33, operates Seeing Double Sled Dog Racing with her twin sister Anna and her Fiancé Andy Pohl in Knik, Alaska. Mushing dogs has become part of family life. Andy races and trains the dogs, Kat Berington manages their website, Vicki Pohl sews harnesses and dog coats, Ray Pohl runs trail support, and the entire family supports and sponsors from the sideline all the way from Wisconsin to South Carolina. This is Kristy's 8th running of the Iditarod. She moved to Alaska 10 years ago to learn more about mushing from 1984 Iditarod Champion Dean Osmar in Kasilof. Since then she has raced all over Alaska and into Canada competing in the Yukon Quest, Kusko 300, and Copper Basin 300, just to name a few. "I love endurance sports and adventure!" says the ultra athlete. "What better way to combine those two factors than running sled dogs in the most beautiful place in the world." Never sitting still, in the off season Kristy competes in many running races from half marathons to ultra distances and triathlons with Anna. "Anna and I are always in friendly competition. I'm so proud of her in her mushing and athletic career. And to be a part of it all with her is amazing." Kristy and Anna pay the bills by doing carpentry work, commercial fishing, and working with fellow Iditarod musher Scott Jansen. "Thank you to the many fans, friends, family, volunteers and sponsors for making all of this possible. We couldn't do this without you!" "I'm looking forward to running another Iditarod with my incredible canine athletes! Best of luck to all the musher's and their amazing dogs."
The twins actually are traveling together on the trail. When we were entering times in & out, I noticed they were close to each other. Rex said that's the way they do it. They won't leave one behind, even if it means not winning.
Onward to tomorrow's adventure.
---
Tot: 2.012s; Tpl: 0.03s; cc: 11; qc: 28; dbt: 0.0103s; 1; m:saturn w:www (104.131.125.221); sld: 1; ; mem: 1.3mb