Europe
»
Germany
»
Baden-Württemberg
»
Ulm
August 5th 2008
Published: August 5th 2008
Edit Blog Post
---
[youtube=O2dcpz6ZLuk] Saturday:
Today we spent the day in Ulm. Ulm is the birthplace of Albert Einstein, and is home to the worlds tallest church steeple. We climbed the 160 meters skyward to the top of the Ulmer Munster which is almost 700 years old. Because of all the Turkish people in Germany, there are as many Doner restaurants as there are Sushi Restaurants in Vancouver. So we ate donair for lunch… again. I've had it probably 10 times in the last few weeks! Walked some of the wall in Ulm then back to Gusenstadt where we are staying currently. Upon our return we had a BBQ which consisted of 4 salads and 6 different meats: Bratwurst, Kasewurst (meat with cheese in the middle), ribs, chicken breast, pork chops, and steak!
Sunday:
We started the day by going to the 900 year old Kloster (abbey) in Neresheim. The church service was rather insane, there was 10 monks upfront all taking part. I can barely follow what goes on at a church service in english. So your guess is as good as mine as to what was going on… That afternoon we went to go see my dads Oma, which is my great grandma. Every day she walks down the 4 flights of stairs and goes to the city to do her errands; get food, go to the bank, whatever she has to do. But the amazing part is that she is almost 95 years young. That evening we went to another castle then off to dinner with my dads cousin Klaus and his wife Edel. The restaurant had a tractor inside for some reason.
Monday:
Woke up way too early. After the half hour drive we arrived in Ulm at 8:15, where we caught the train to go to Munich. Walked around the Marienplatz and the surrounding area. Went to the Hofbrauhaus for lunch. Which I must say was rather nuts. The Oompapa band was playing while we ate and drank, women carried 8 or 10 litres of beer at a time, and you could buy a pretzel that was 1 foot across. Took a look through the FC Bayern fanshop, and then to the frauenkirchen. Which is a big church in Munchen. It was ok, but I've seen so many that the shock and awe is starting to wear away. After a walk through some park, we hit up the train for the ride back. Which was way to long, on the ICE which stops once, the train takes 55 minutes. On the regional train that stops 11ish times, the trip takes an hour longer. Back home at 9. Watched some TV in german.
Today is Tuesday:
Today is a slow day, time to just hang out and do some laundry. Slept till 10 which was nice. Went to the WMF factory which sells super high end kitchen stuff. Bought a few things, saw a 5000 euro coffee maker (around $8000). I finally got a haircut today! And I must say, it was one of the nicest haircuts I've ever had. Started packing as tomorrow we are leaving Germany and headed for Austria. BBQ dinner.
Staircase up the Ulmer Munster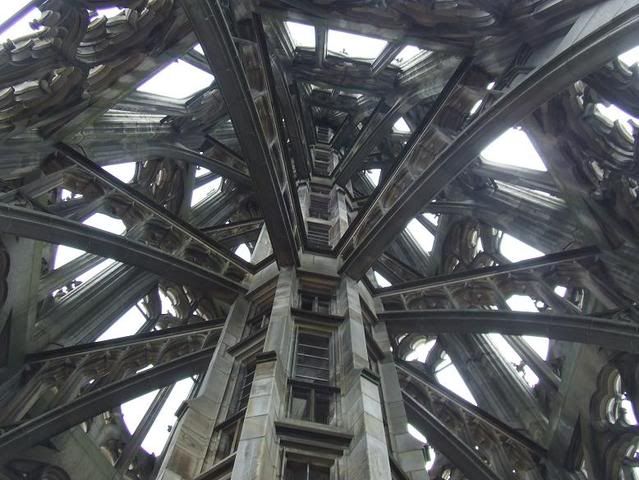 ---
Gargoyle on Ulmer Munster with Ulm in the bankground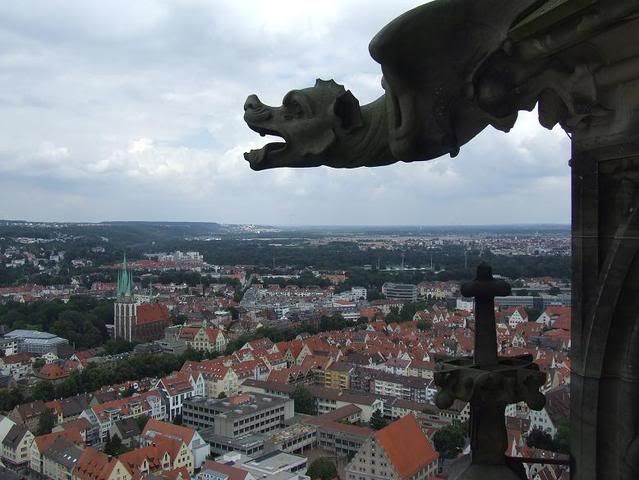 ---
Rather Extravagant Library at the Kloster Weiblingen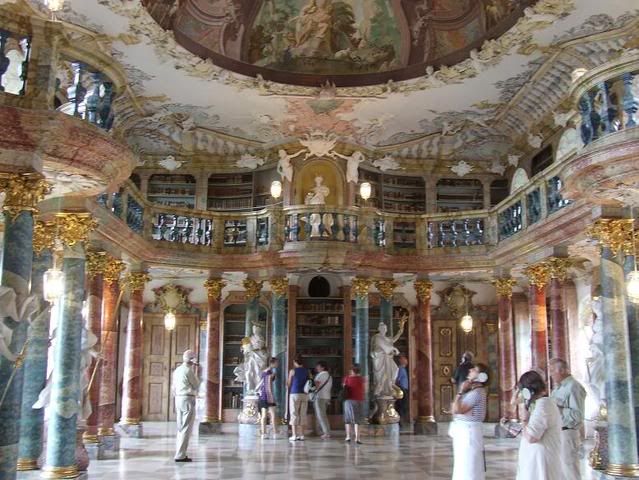 ---
Burg Katzenstein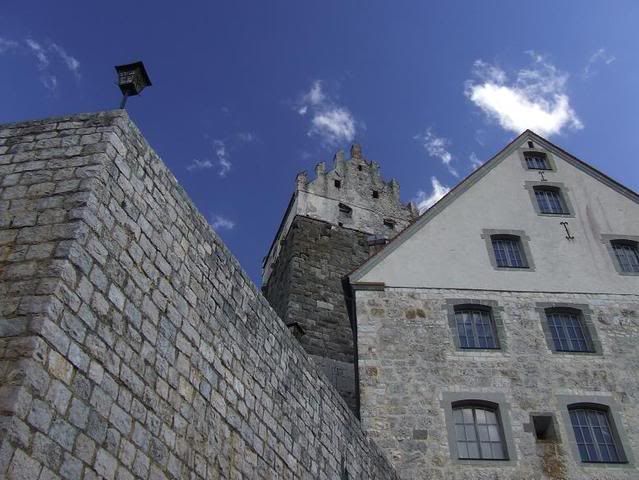 ---
Marienplatz in Munchen - Statue of Mary and Rathaus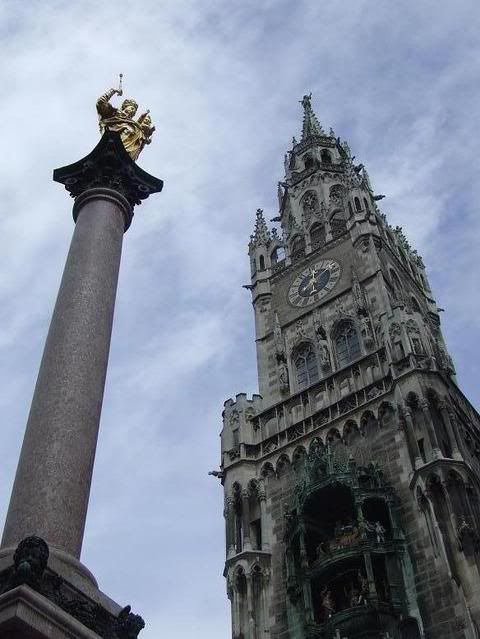 ---
Everything in this church is decorated.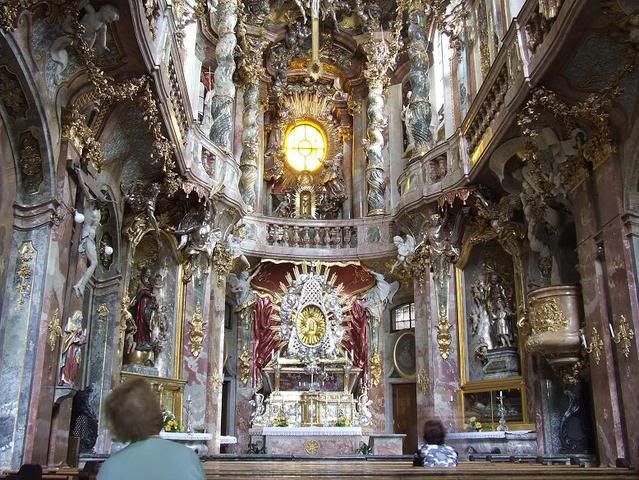 ---
---
Tot: 0.024s; Tpl: 0.013s; cc: 8; qc: 24; dbt: 0.0048s; 1; m:saturn w:www (104.131.125.221); sld: 1; ; mem: 1.2mb