Central America Caribbean
»
Guatemala
April 9th 2009
Published: April 9th 2009
Edit Blog Post
---
Not surprizingly, the Kinnon clan got a late start today, leaving the house at 11:00am. Having packed the car the night before, I was certain that my 9:00am plan for departure was a lock. What I had not accounted for were the blistering sunburns we would all receive during Sunday Funday on the beach in Phase 1. All of our last minute items on the "to do" checklist had to wait until this morning, and then we were all moving gingerly around eachother.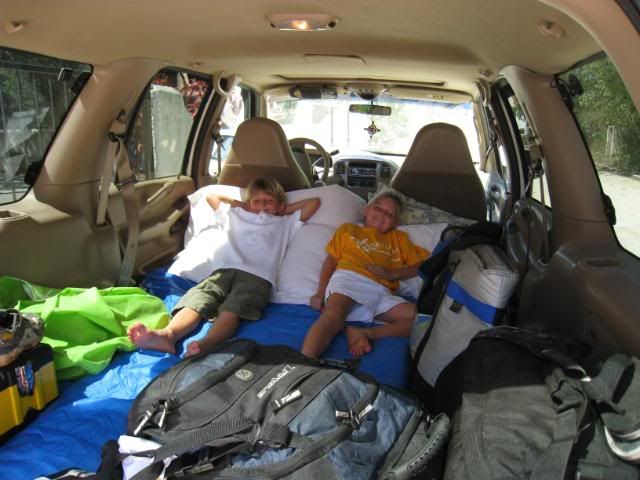 Once we got underway, the now routine trip from Playa to the Belize border in Chetumal was easy and uneventful. The stretch of 307 south of Tulum that was being cleared and burned during last year's trek is now a pristine, four lane, paved highway, almost as far as Felipe Carillo Puerto.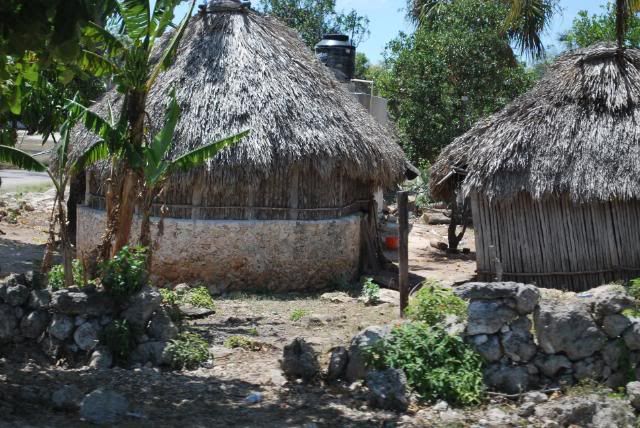 Hmmm. Oranges, papaya, mani-pedi? So many options.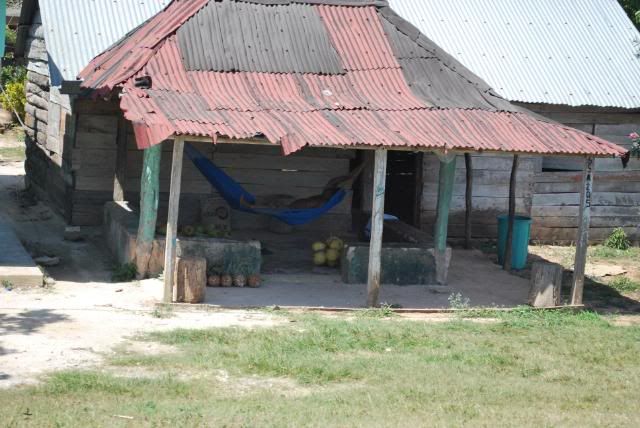 We always look forward to reaching Limones, a well established community on the highway approaching the access road to Mahahual. The ladies working the topes with fresh fruit, nuts, and other snacks have the freshest, sweetest pineapple in the world!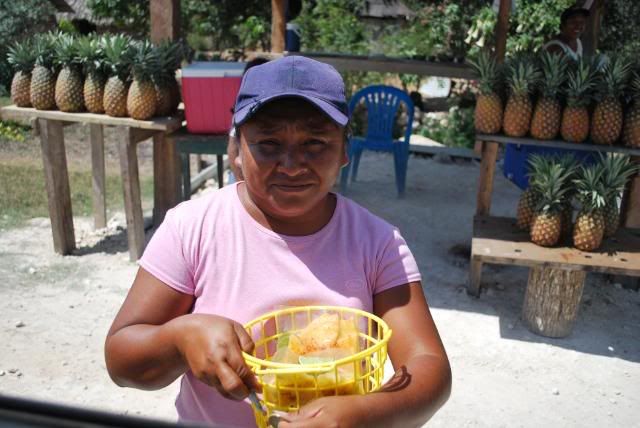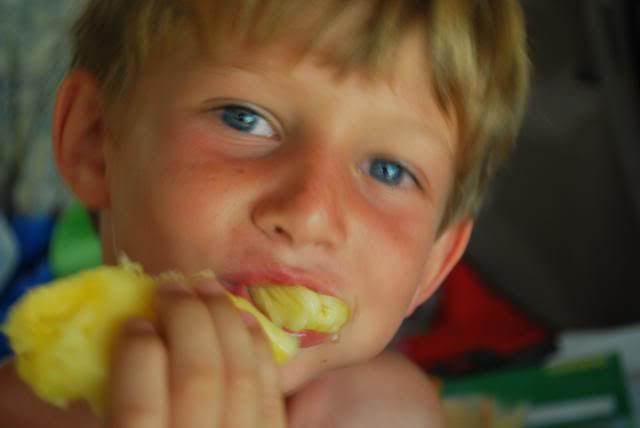 Having done the immigration/customs dance a number of times, we came well prepared with documents and soon, were on our way to San Ignacio. Our late start meant skipping lunch in Orange Walk and pressing on straight through to the Cayo. Not a lot has changed in Belize since our last trip although we did notice more vehicles traveling the roads than we had encountered at this same time last year. As always, the boxy, beat up late model Nissans, Isuzus and other road weary 4-wheel drive vehicles prevail.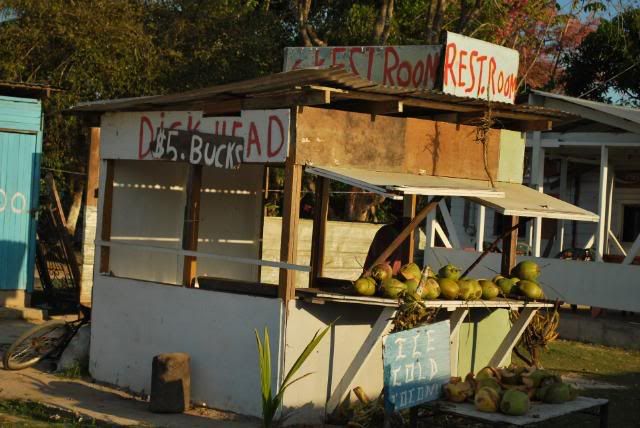 Ummm. What exactly costs $5 bucks???
I think the message is pretty clear here.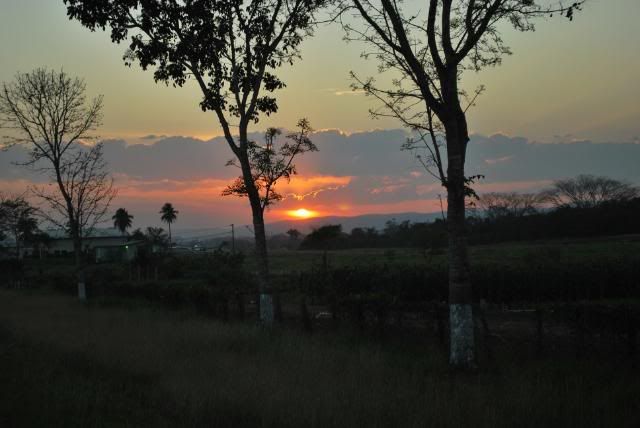 The sun was just starting to dip below the hills of the Cayo as we rolled into San Ignacio.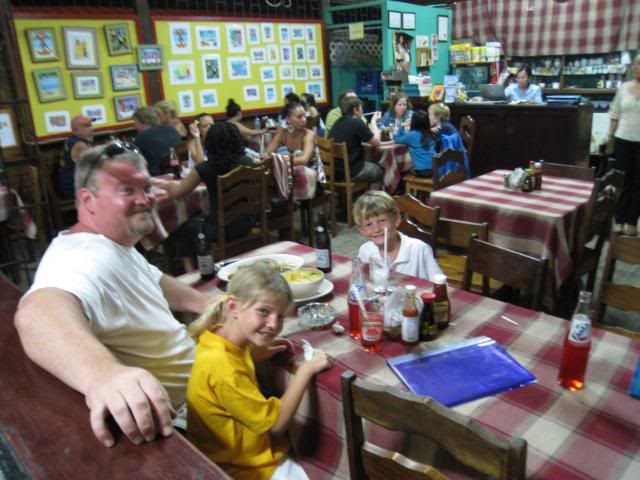 Of course, we made a beeline for Hannah's, our favorite restaurant in town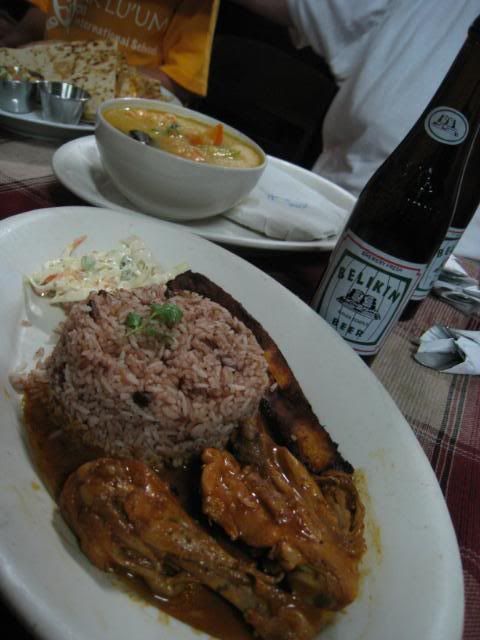 It may not look like much but this is heaven on a plate to me. Stew chicken with rice and beans and a cold Belikin.
We found a room at the same hotel we stayed in during our journey last year, Cahal Pech Resort, set high on a hill overlooking the town. We took a quick dip in the pool to sooth our crispy skin and wash away the miles behind us, tossed back a few "One Barrels", put on our warm pj's and tucked in for a good night sleep.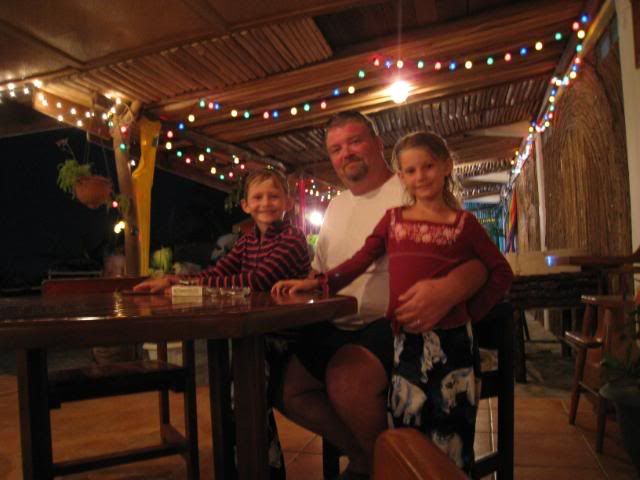 Tomorrow, Guatemala!!
---
Tot: 1.454s; Tpl: 0.013s; cc: 8; qc: 51; dbt: 0.0144s; 1; m:saturn w:www (104.131.125.221); sld: 1; ; mem: 1.3mb