---
Qingdao
We were going to the seaside city of Qingdao, which I had read about several months before coming to China. I had originally thought my university was in Qingdao, but I discovered that I would be living about 192 miles away. I'm not completely disappointed though, because Ji'nan isn't as westernized as Qingdao.
We purchased our tickets and the night before got hammered--which is not uncommon for the French or the Dutch--and prepared for our morning commute to Qingdao by fast train. This was simple, easy, fast, clean, and efficient. The boarding process was hassle free, the seats were decently comfortable (I mean, you're in China. At this point you're taking what you can get.), and most of us slept. We slept hard too. Being hungover and realizing you're going to be late for your train ride is fun and exciting. As you wake up, your friends are standing over you, screaming, and you bounce off of the dresser next to your bed and fall into the floor. Your eyes are blurry and filled with tears born from the despair associated with mixing $2 rice liquor and Pabst Blue Ribbon. Anyway, let's just say that as soon as most of us sat in our seats and reclined them it was lights out for 3 and a half hours.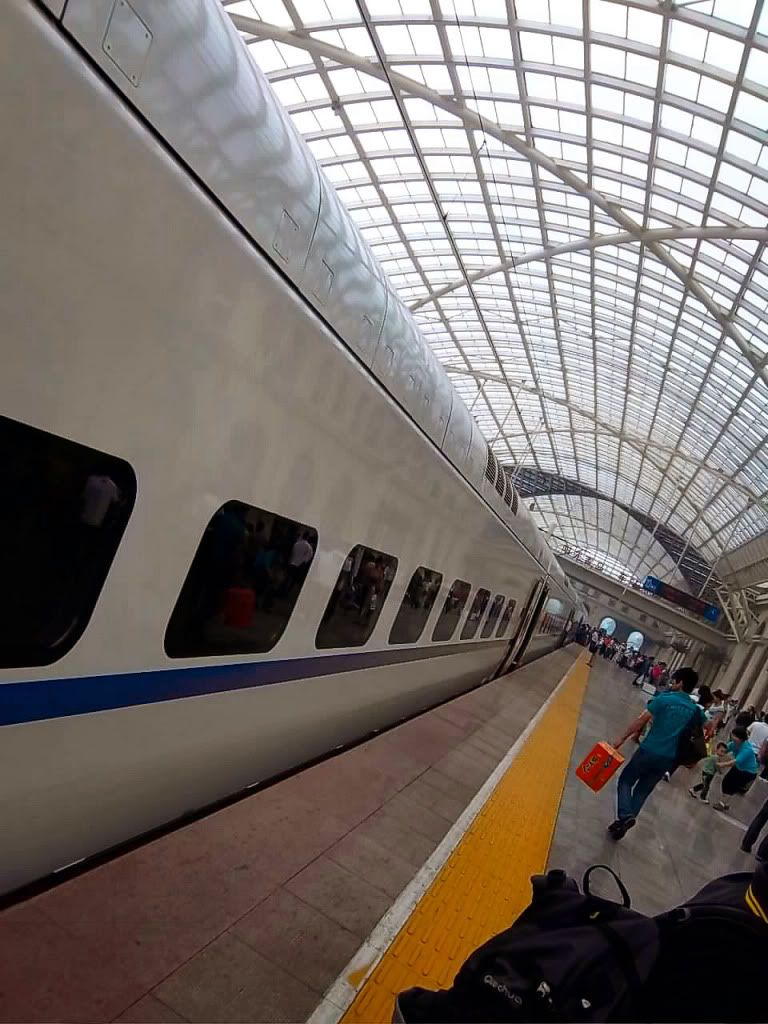 After waking up in post-sleep paralysis you try to organize your thoughts, as they are like scrambled eggs. The flow of the crowd on the train forces you out into the train station like a river and you walk through the door. Before you know it, the pollution is hitting your lungs again and the 1pm sun is staring into your face, baking the last remnants of comfortability from your body while your appetite devours anything else.
Welcome to Qingdao.
Good luck finding a place to stay since you don't speak English and were too drunk to make preparations the night before. Had a nice hour walk around the city. Some of the older houses in the Jiaozhou bay area were architecturally european. This is because the area is an old German concession.
Looked for a place in the city in which you could kill a live chicken with a bow and arrow and then eat the chicken, but no dice. We did see an old Catholic church, some other beaches, and a park. The park wouldn't really be considered a park by definition though. It's just a place where old people scream at each other while playing some game that involves slamming cards on to a table as hard as possible.
After a seaside stop and watching all of the happy Chinese people play in the dirty brown water that we had all decided we would not come within 20 feet of, we finally discovered what we had been looking for:
Old Church Youth Hostel
I was prepared for the worst. I expected to wake up the next morning with a few stitches in my side, missing kidneys maybe, no passport or wallet, and just enough dignity to find a piece of cloth to cover my naked body while I ran out of the building. This was far from the truth. I'll plug the hostel here. If you're ever in Qingdao, Shandong, China, this place comes highly recommended from not only me as your friend but from me as a person who understands what it's like not eating western food for a month. Eating traditional chinese food day in day out breaks a man down. I mean, I've eaten things like sheep's head, liver, the contents of fish's stomach, fried tofu(fucking terrible) and fried scorpions. I come to this youth hostel and discover that their menu not only offers things like Pizza, American breakfast, fries, and good garden salad, but it's all reasonably priced, and the living quarters were well kept. Most of the tenants were internationals. I met a beautiful girl from Belgium who is a securities analyst for a big bank in Luxembourg. She had great stories to tell me about her stay in Mongolia. She lived in a yurt for 30 days, ate cold beef and what was like yogurt but definitely not yogurt, hiked on foot with some other people over 90 miles in one day, and saw ridiculous scenery. Just picture living in a screen saver 24/7. She plans to travel through China, see Tibet, go to Cambodia, Laos, Vietnam, over to New Zealand, and then to Bolivia and Colombia. I even met her
after
she had been to Thailand already. Ladies please be careful when you travel alone. Could have married this girl though. Anyway, the food was great, staff was great, people were great, and we had a couple of cold beers that night.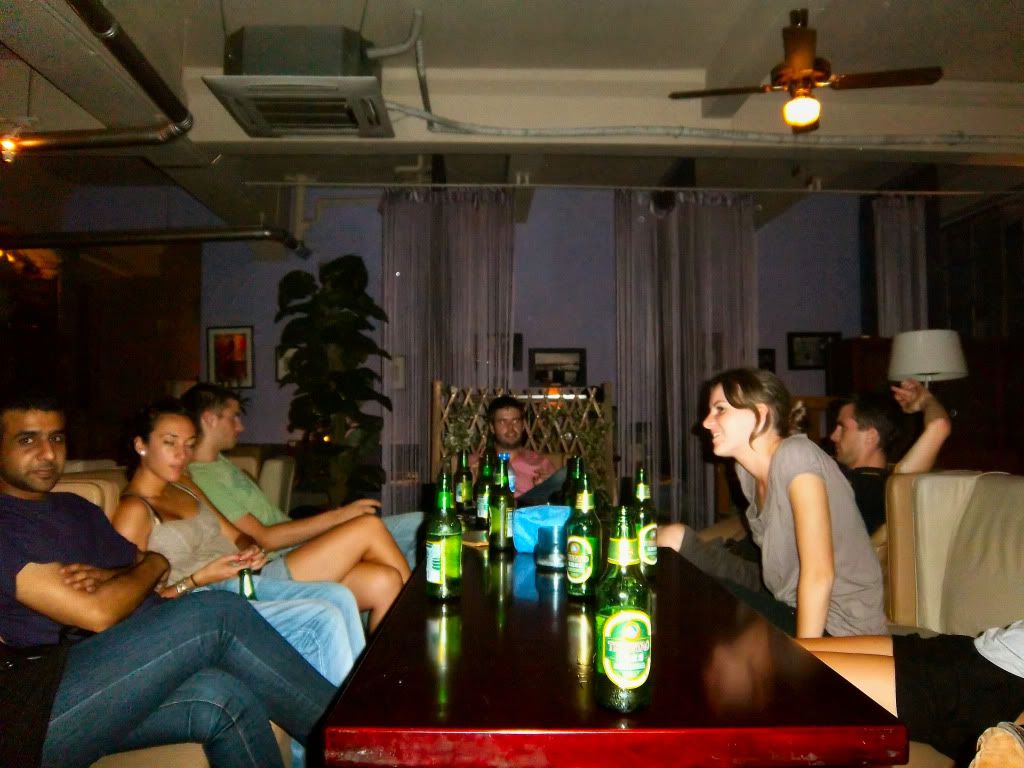 Next day was spent finishing up our tour of Qingdao. The beach photos that look later in the day were taken on this day. Decided not to visit the Tsingtao Brewery because it was too expensive. Had a milkshake at McDonald's, sat on the beach, and grabbed some coffee. Nice day. That night we hopped on the slow train back to Ji'nan. The slow train was not hassle free, efficient, quiet, or clean. In fact, the slow train was more or less the neglected cousin of the fast train whose parents spent their disposable income on lottery tickets and Kentucky Fried Chicken. It smelled like urine and the seats were not separated. To be honest though, I'm a lot happier we decided on it.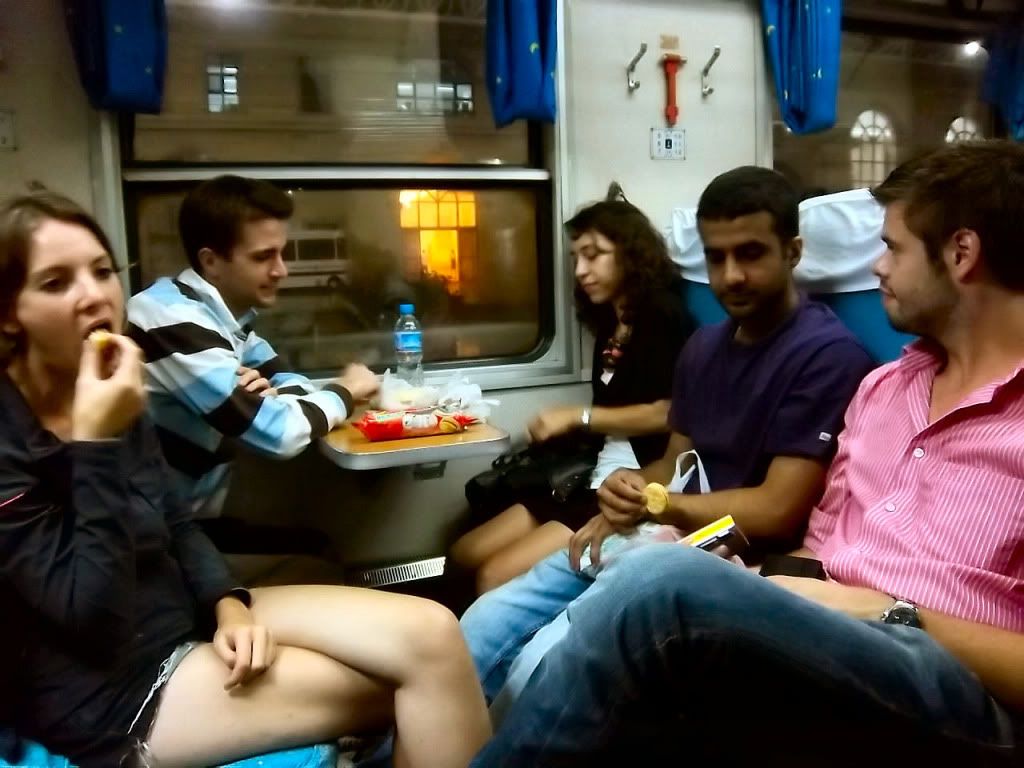 5 to a booth, not very comfortable, and slow as an American trying to learn a foreign language. Sorry to the girl who will remain unnamed, but this is a nice picture of you.
This train ride was ordinary. I did get a chance to talk with Debby--that's her English name at least. She taught me a lot about Chinese culture. We talked about why Chinese people eat everything. I won't discuss that here because although I am American I still need to censor what I say. I have a lot more respect for the Chinese people after what she told me though.
Qingdao was a good experience overall. It was very westernized and as much as we exchange students find Ji'nan to be a dirty place without common courtesy, we missed it. I think that's partially due to the fact that we have a shower (which many people don't have) here, internet, and a clean bed to sleep in.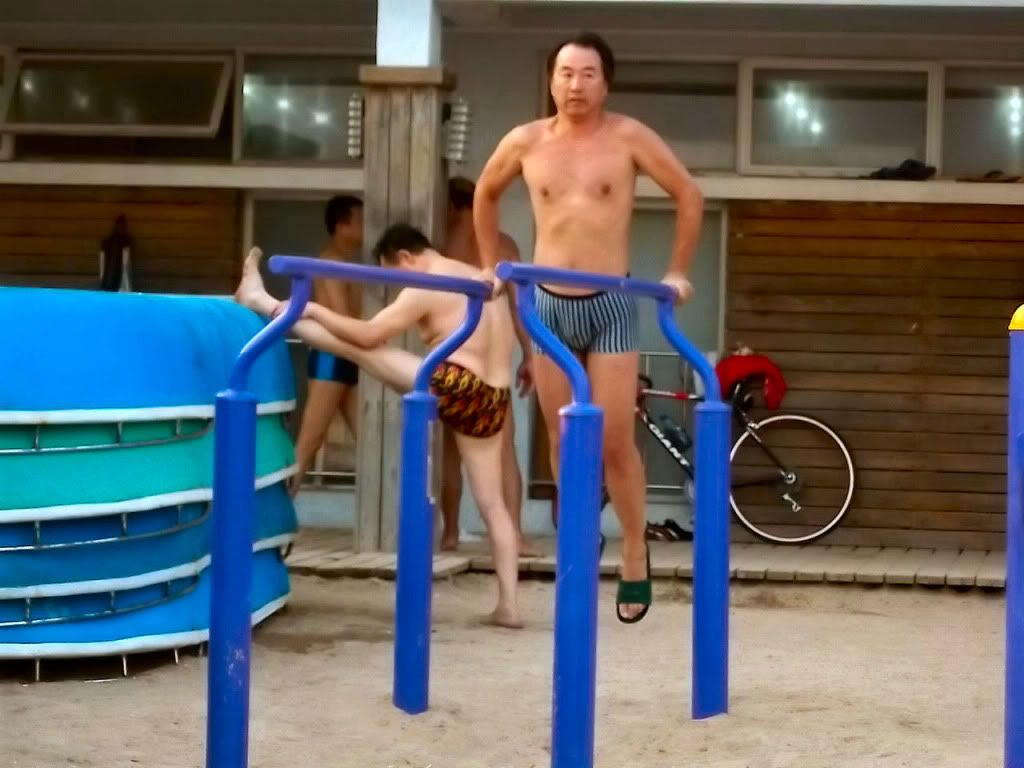 Working up ideas for blog 3. Holla at me.
---
Tot: 0.031s; Tpl: 0.015s; cc: 8; qc: 23; dbt: 0.0061s; 1; m:saturn w:www (104.131.125.221); sld: 1; ; mem: 1.2mb