---
With more than a thousand islands, amazing rocky beaches where the crystal-clear Mediterranean Sea kisses the coastline – Croatia is your ultimate summer destination. Its virgin natural beauty, sensational music festivals, dynamic cultural practices and architectural marvels should be experienced at least once in a lifetime.
Croatia has something to offer every tourist. Although there are hundreds of marvelous tourist attractions, here, in this article, we've summed up the best places to visit in this country.
Dubrovnik: a must see world heritage site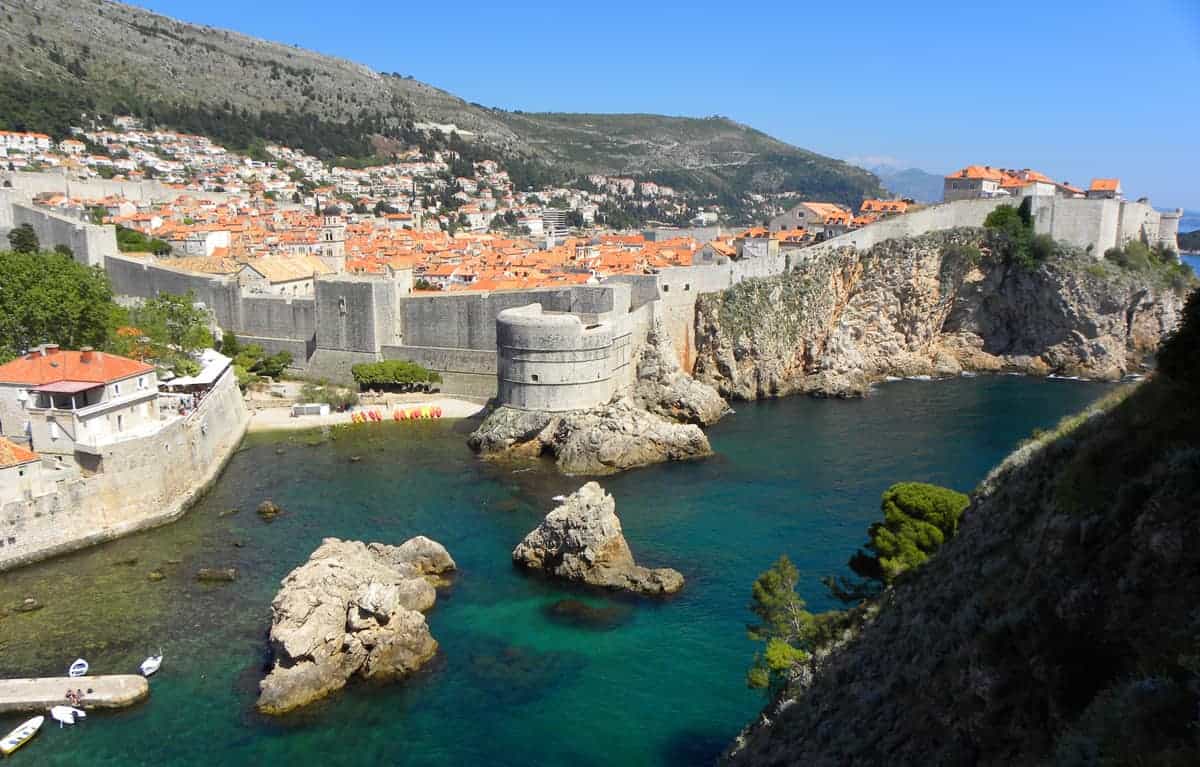 The Southernmost city – Dubrovnik has been one of the most popular and historically rich tourist attractions for decades. This famous medieval city has some interesting attractions apart from tours. The city walls, towers and gates were used as the backdrops in "Game of Thrones". If you are a GOT lover, Dubrovnik must be included in your bucket list.
Massive stone walls built back during the 10
th
century encircle the historic town – and comprise the biggest tourist attraction here. The wall has a 1.2 mile-long walkway only for pedestrians. Exploring the breathtaking views, picturesque landscapes all around is a dream for any shutterbug.
Stradun – the main street in Dubrovnik, often known as Placa, is the most beautiful street here. The 300 meter long promenade cuts through the old historic town and connects the eastern and western gates. You will love the experience of walking through the pathways, cool and paved with marble. Elegant historic architecture is lined up here along the promenade. Pay a visit to the most popular tourist attractions like the Franciscan Monastery, the 16
th
century St Blaise church, Rector's Palace and Onofrio Fountain with the fabulous turquoise Adriatic Sea as the backdrop.
Hvar:
Croatia's fourth largest island is another famous destination for beach lovers. Hvar Island is all about purple lavender fields, Venetian-era Mountains, crystal-clear water, vivid sunshine and the stunning Renaissance harbor. Obviously, the most gorgeous and sunniest island of all islands lies across the Adriatic Sea, Hvar is popular for its virgin green landscapes and tiny stony beaches lapped by the tranquil seas. Apart from natural wonders, Hvar Town offers marble streets to take a strolls around, chic restaurants where you can treat your tastebuds and above all, don't forget to explore its glamorous nightlife.
Split:
The second Croatian largest town after Zagreb is one of the most beautiful tourist attractions here. Placed on a tiny peninsula on the Adriatic shore, its vibrant environment, incredible culture and history means that Split has its own wow factor.
Diocletian's Palace is the most attractive destination here, and it covers and impressive near 31,000 sq meters. It's a famous Roman ruin amazingly preserved for decades, and it spreads across more than half of the historic town. GOT fans will definitely recognize this, as it was a popular filming spot of the series. These days, approximately 3000 people live here inside the beautiful marble and Whitestone complex where you will find 220 buildings and a plethora of restaurants, bars and shops.
It has amazing beaches too for sun worshipers and nature lovers. Bacvice – a sandy beach is most famous for its glamorous beach discos and colorful festivals, and the amazing views from Marjan Hill's viewing platform should be experienced while traveling to Split.
Krka National Park:
This is a perfect relaxing destination with your family and friends where you have the exciting opportunity to swim around the pristine waters in the naturally colorful pools. The spectacular backdrop satisfies the urge to capture a heavenly picture that will be cherished forever. Named after the river Krka, you can explore some of the most amazing waterfalls here. The park is also well-known for its rick history – five ancient fortress and Krka Monastery are must-visit places here.
This ultimate
Classic Collection travel guide
will really help you in discovering the best tourist attractions, and making the most of your trip to this incredible country.
---
Tot: 0.945s; Tpl: 0.037s; cc: 9; qc: 45; dbt: 0.0233s; 1; m:saturn w:www (104.131.125.221); sld: 1; ; mem: 1.3mb