The conquest of Vietnam by France began in 1858 and was completed by 1884. It became part of French Indochina in 1887. Independence was declared after World War II, but the French continued to rule until 1954 when they were defeated by Communist forc...
more info
Better to do it than wish it done.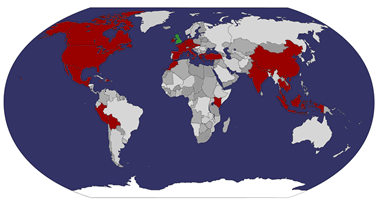 Map Legend: 13%, 36 of 263 Territories

Born here&nbsp

Been there&nbsp


































Had itchy feet since the day I was born.
I wish to keep scratching tilll the day I die.