North America
»
United States
»
Alaska
»
Anchorage
March 12th 2017
Published: March 12th 2017
Edit Blog Post
---
---
Today is my last day to volunteer because I'm flying home tomorrow. It's been a great experience and I've met really interesting people.
I checked the standings today and Mitch Seavey and Dallas Seavey left Kaltag within 5 minutes of each other. Wade Mars, Nicholas Petit, and Joar Ulson left soon after them. Three women are in the top ten (as of this morning): Jessie Royer, Aliy Zirkle, and MIchelle Phillips.
Yesterday I checked the dropped dog area. The 80 that showed up Friday eve had been processed and were gone. The volunteers were there till 3:30 a.m. Each dog is checked by a veterinarian, and either a local friend of the musher picks up the dog or the dogs are brought to the prison center where inmates take care of them. Yesterday about 40 more dogs arrived. Halfway through my shift I went outside to see them. Unfortunately I can't post pictures on any social media until the race is done, so those pictures will come up later. I petted lots of the dogs and gave them some love. They are beautiful dogs.
There may be questions about the care of the dogs. The dogs are the most important thing in this race. The mushers love their dogs and take care of them. They rub slave on their muscles, joints, & paws. They do everything for the dogs before they take care of themselves. There are lots of rules about humane treatment of the dogs, and tons of paperwork accompanies dropped dogs. The most common reasons for dropped dogs are: shoulder, carpel, foot, fatigue, & diarrhea. One musher scratched yesterday because his dogs were tired and just wouldn't run. He had left Ruby checkpoint & went partway to Galena and turned around. The dogs prefer cold weather which is why the mushers will run at night. These dogs are bred for running and they love to run.
More musher profiles: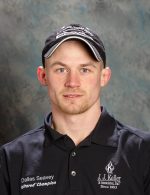 Dallas Seavey
Bib Number:
18
Hometown:
<span>Willow, Alaska
Website:
http://DallasSeavey.com
View full career in the archives
Biography
Dallas Seavey, 29, current Iditarod champion, was born in Virginia and his family moved to Seward when he was five. He is a third generation musher who grew up helping his dad, Mitch, the 2004/2013 Iditarod champion, train his racing teams. He ran the Jr. Iditarod four times and in 2005, Dallas became the youngest musher in history to run the Iditarod. He also wrestled for Sky View High School and spent one year training at the U.S. Olympic Training Center. He is a High School State Champion, a Jr. National Champion, and was on the 2005 Jr. World team. In 2009, he and his family moved to Willow to "train our Iditarod team." Dallas' current occupation is being a keynote speaker. In 2011, he won the Yukon Quest and in 2012, he became the youngest Iditarod champion in its history. He is one of four mushers ever to hold a championship in both the Yukon Quest and the Iditarod. Dallas and his wife, Jen, also an Iditarod veteran, are the parents of six year old Annie.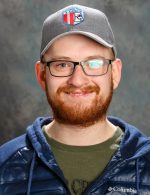 Wade Marrs
Bib Number:
29
Hometown:
<span>Willow, Alaska
Website:
http://stumpjumpinkennel.com
View full career in the archives
Biography
Wade Marrs, 26, was born and raised in the Knik area outside of Wasilla, Alaska. "I have been mushing dogs since I was a young boy. My uncle had a team of his own and showed me the ropes. When he passed away, I took over running the dogs. I enjoy mushing because of the awesome bond I have with my dogs, the time alone with them on the trail and the sights we get to see together. We are always looking for ways to improve our finishing position and look forward to someday winning the Iditarod." In 2014, he moved to Willow for better training opportunities and to expand his growing kennel. When he is not mushing, Wade enjoys hunting, fishing, building and jogging.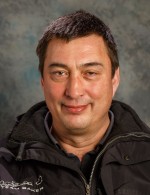 John Baker
Bib Number:
65
Hometown:
<span>Kotzebue, Alaska
Website:
http://www.dreamtrywin.com
View full career in the archives
Biography
John Baker, 54, was born and raised in Kotzebue, Alaska. He began mushing in 1995 and was interested in the Iditarod after watching the race in its early years. He ran his first Iditarod in 1996 and has been in every race since. He has 14 top ten Iditarod finishes, and became the first Iditarod champion from Northwest Alaska when he won the 2011 Iditarod, and the first Inupiat champion as well. Baker is a self-employed business owner and enjoys the rural Alaska life. He has a son, Alex, 28, a veteran of the Jr. Iditarod and a daughter, Tahayla, 15. A commercial pilot, he says that his hobby is flying.
---
Tot: 0.186s; Tpl: 0.03s; cc: 11; qc: 30; dbt: 0.0102s; 1; m:saturn w:www (104.131.125.221); sld: 1; ; mem: 1.3mb