North America
»
United States
»
Alaska
»
Anchorage
March 11th 2017
Published: March 11th 2017
Edit Blog Post
---
A bunch of mushers left Huslia during the night and the standing have changed. When I check the standings on the website, I'm looking at who has already taken their mandatory 24 and 8 hour rest. So right now Nicholas Petit is 1st, Ray Reddington Jr is 2nd, Aliy Zikle is 3rd (she's a fa favorite), Jessie Royer is 4th, and Cody Strathe is 5th.
I had a question about musher bags. The mushers pre-send supply bags to each checkpoint. Yesterday I estimated there were 3200 musher bags: that's for 73 mushers and 17 checkpoints. I was told that once a musher leaves a checkpoint the leftovers from their bags are left in that village because it would take too much fuel for airplanes to be flying bags to the next checkpoint. Correction - the bags are flown back to Willow for the mushers to pick up at the end of the race.
There are some great photos of the race on the website. Check them out: http://iditarod.com/photo/
Keep submitting comments & questions. I'll do my best to answer.
More musher profiles: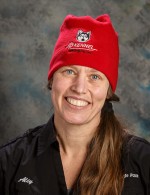 Aliy Zirkle
Bib Number:
41
Hometown:
<span>Two Rivers, Alaska
Website:
http://www.SPKDogLog.com
View full career in the archives
Biography
Aliy Zirkle, 47, was born in New Hampshire. She spent her childhood in New Hampshire, Puerto Rico, and Missouri. She graduated from the University of Pennsylvania with a degree in Biology and Anthropology and came to Alaska in 1990, where she lived in a wall tent on the Alaskan Peninsula and worked for the United States Fish and Wildlife Service. She's lived in Two Rivers for the last 18 years and says she "enjoys the community and the surrounding wild lands." Aliy lists her occupation as "dog musher" and ran the Yukon Quest three years and won that race in 2000. She has finished the Iditarod 15 times. "Iditarod is my passion, my job, my life…Alaskan husky sled dogs are the focus of my life. We breed, raise and train the best individual dogs we possibly can at SP Kennel in Two Rivers. I began mushing dogs over 20 years ago because I enjoyed dogs. I still do. We have some of the most talented, fun-loving, dedicated sled dogs in the world so racing them on the largest stage in the world –the Iditarod—seems only fitting!" Aliy has two adult step daughters, Bridgett and Jennifer. When asked what she enjoys, she says "exploring Alaska and drinking good coffee."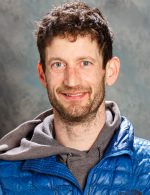 Nicolas Petit
Bib Number:
24
Hometown:
<span>Girdwood, Alaska
Website:
http://TeamPetit.com
View full career in the archives
Biography
Nicolas Petit, 36, grew up in Normandy and always loved animals. Nick got into mushing by adopting "Ugly", a gorgeous Alaskan Mutt. He put a harness on him and the adventure began. Nick developed his passion for sled dogs, while living in Girdwood, Alaska, and working for Dario Daniels, whose training techniques live on through Nick's calm mushing demeanor. Nick has placed 28th, 29th, 6th and 10th in past Iditarods and 31st, 4th and 2nd in the Copper Basin. He won the 2014 Aurora 50/50. He says, "The future looks bright for my dog team." He is proud to finally run his own dogs. His team consists of eight yearlings that he raised and a few experienced dogs that have been with him a couple of years.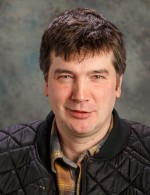 Ray Redington Jr
Bib Number:
14
Hometown:
<span>Wasilla, Alaska
Website:
http://www.teamredington.com
View full career in the archives
Biography
Ray Redington, Jr., 40, was born and raised in Alaska. Dog mushing is a family tradition. He's a 3rd generation Iditarod musher. His Grandpa is Joe Redington Sr. His grandpa, dad, uncle, and brothers have all competed in the race. Dog mushing is both a sport and a lifestyle the Redington family enjoys. Ray loves to run and race dogs. He grew up around the Iditarod and started competing in 2001. So far, his best finish was in 2013 when he placed 5th.
Ray met his wife Julia when they were racing in the 1991 Junior Iditarod. They married in 1998 and have two fantastic kids, Ellen, 10, and Isaac, 7. Ellen and Isaac help with puppy chores now and also enjoy running dogs.
The Redingtons live in Knik, Alaska on land bought from Ray's Grandparents' estate. Their home was the original food drop site for the first few Iditarod races in the early 70's. The property has direct access to the historical Iditarod Trail. Ray lists his occupation as dog musher and hobbies as hunting and fishing.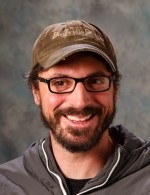 Cody Strathe
Bib Number:
5
Hometown:
<span>Fairbanks, Alaska
Website:
http://www.squidacres.com
View full career in the archives
Biography
Cody Strathe, 39, was born and raised in Iowa and Wisconsin. He received a BS in Natural Resource Management from the University of Wisconsin, Stevens Point, in 2001. He first came to Alaska after college in 2001 as a canoe and backcountry guide and "got hooked." He moved to Fairbanks to go to graduate school for archaeology, where he graduated with a Masters in anthropology in 2009. He has been working as a sled builder and archeologist for the last 11 years. Cody says, "I am an explorer at heart. Being out in the wild areas of Alaska is what makes me happiest, regardless of the season." During the summer, Cody wears many hats when it comes to a profession. Cody and his wife, Paige, also an Iditarod veteran, own Spearfish Research, a fisheries and archaeology consulting company. This past summer, Cody worked with subsistence salmon fishers along the Yukon River to teach them how to collect scientific data from their catch. Some summers, he does archeological survey work in very remote areas of Arctic Alaska. In between field jobs, Cody builds custom dogsleds for other mushers through his company, DogPaddle Designs. He also builds custom handcrafted paddles and wooden boats. When fall comes, all of Cody's time and energy is devoted to the mental and physical training of himself and of Team Squid. He began mushing in 2007 and says, "I first became interested in running the Iditarod when I realized I had an awesome team of dogs. They deserve to show what they are made of." Both Cody and Paige ran last year's Iditarod and last year's Yukon Quest, becoming the first couple to run both the Yukon Quest and the Iditarod in the same season. After the race season, Cody and Paige guide sled tours at their kennel. In his spare time he enjoys hiking, kayaking and pac-rafting.
---
Tot: 0.043s; Tpl: 0.015s; cc: 7; qc: 23; dbt: 0.0079s; 1; m:saturn w:www (104.131.125.221); sld: 1; ; mem: 1.2mb