North America
»
United States
»
Alaska
»
Anchorage
March 8th 2017
Published: March 10th 2017
Edit Blog Post
---
Time for musher profiles. These are veterans who have won many races.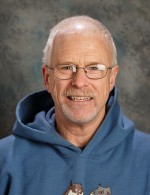 Jeff King
Bib Number:
34
Hometown:
<span><span>Denali, Alaska
Website:
http://www.huskyhomestead.com
Biography
Jeff King, 61, was born and raised in California. He came to Alaska in 1975 to "seek adventure." He began mushing in 1976 after he heard Jerry Riley's race finish while listening to the radio. Jeff has an outstanding race record, including a Yukon Quest victory in 1981 and four Iditarod victories. He has three adult daughters, Cali, Tessa and Ellen. All the girls have run the Jr. Iditarod, and Cali finished the Iditarod.
King moved to
Alaska
in 1975 and began racing in 1976. A successful
sled dog
racer, he won the Yukon Quest in 1989, and the Iditarod Trail Sled Dog Race in 1993, 1996, 1998, and most recently, in the
2006 Iditarod
. Five other mushers have won the Iditarod four times (
Dallas Seavey
,
Martin Buser
,
Susan Butcher
,
Doug Swingley
,
Lance Mackey
) and only one,
Rick Swenson
has won it more often (five times). King was 50 years old when he won the
2006 Iditarod
, which made him the oldest musher to win the event, a distinction he held until 2013 when
Mitch Seavey
won at age 53. As of 2015, he has competed in 26 Iditarods. His "Idita-Rider" for the
2005 Iditarod
was a child sponsored by the Make-a-Wish Foundation. King has also won many other sled dog races. He continues to race and has a kennel near the entrance of
Denali National Park
.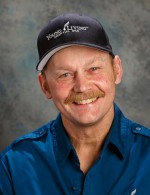 Mitch Seavey
Bib Number:
16
Hometown:
<span>Seward, Alaska
Website:
http://www.ididaride.com
Biography
Mitch Seavey, 56, was born in Minnesota and moved with his family to Alaska in 1963. He graduated from high school in Seward and wrestled for Pacific University in Forest Grove, Oregon. He began mushing in 1963. Mitch's dad, Dan, ran the Iditarod in 1973, so he decided he wanted to run the Iditarod someday. After running eleven Iditarods, Mitch won the race in 2004. In 2008, Mitch was the winner of the All Alaska Sweepstakes, held that year as a commemoration of the original All Alaska Sweepstakes, and then he won the Iditarod again in 2013. He says, "Running the Iditarod is a family tradition." Mitch and Janine are the parents of four boys, three of whom have run the Jr. Iditarod and the Iditarod, Danny, Tyrell and Dallas. The youngest, Conway, is 18 and won the Jr. Iditarod in 2012 & 2014. He says his hobbies are writing, family and hunting.
Mitch Seavey
(born 1959) is an
American
dog musher
, who won the
Iditarod Trail Sled Dog Race
across the
U.S. state
of
Alaska
in 2004 and 2013.
Seavey competed in his first Iditarod in 1982, and in every race since 1995. In the 1995 race, he started in
Seward
, and completed the entire length of the
Iditarod Trail
. He won the 2004 Iditarod in 9 days, 12 hours, 20 minutes, and 22 seconds. He has also won the Copper Basin 300 twice, the Klondike 300, the Kusko 300, and the Grand Portage Passage race in the state of
Minnesota
once. In 2008 he won the historic All Alaska Sweepstakes race with a record-breaking time of 74 hours, 14 minutes and 37 seconds.
Seavey was born in
Minnesota
, and grew up in
Seward, Alaska
. He lives in
Sterling, Alaska
with his wife Janine and four sons Dallas, Danny, Tyrell and Conway where they run the Ididaride Sled Dog Tours. Danny has run in the Iditarod, and in the
2005 Iditarod
both Tyrell and Dallas competed. Dallas won the 2012 Iditarod, becoming the youngest winner; Mitch became the oldest to win in 2013. In 2015, Mitch and Dallas became the first father and son duo in Iditarod history to claim the top two finishing positions of the race with Dallas arriving at the finish line first and Mitch coming in second.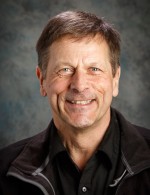 Martin Buser
Bib Number:
15
Hometown:
<span>Big Lake, Alaska
Website:
http://www.buserdog.com
Biography
Born in Winterthur, Switzerland in 1958, Martin became fascinated with sled dogs while still a teen. He came to Alaska in 1979 to enhance his knowledge of care and training of sled dogs. He began working and training with long-time Alaskan mushers Earl and Natalie Norris and ran his first Iditarod in 1980. Martin and wife Kathy Chapoton, a retired teacher, reside in Big Lake, Alaska, where the family owns and manages Happy Trails Kennel. Their sons, Nikolai and Rohn, both named after Iditarod checkpoints, have been involved with dogs at various times in their lives. Nikolai currently resides in Seattle. Rohn completed three Iditarods, his first Iditarod in 2008, as a senior in high school.
Martin spends a great deal of time speaking in schools on the humanitarian care of animals and the spirit of the Iditarod. A favorite celebrity of the children of Alaska, Martin treats them with surprise visits from his dogs and puppies.
Martin runs the race each year with his dogs to test the success of their breeding, training and physical endurance. He regards his racers as true competitive athletes and prides his team on their longevity and spirit of competition. Says Martin, "I run the Iditarod to prove that my dogs, bred, trained and raced by Happy Trails Kennels, are the best amongst the world's long distance athletes." For nine years, Martin's 2002 team held the record for the Fastest Iditarod by completing the race in 8 days, 22 hours, 46 minutes and 2 seconds.
As tribute to his treatment of his racers, Martin was awarded the coveted Leonhard Seppala Award an unprecedented five times, in 1988, 1993, 1995, 1997 and again in 2014 for the most humanitarian care of his dogs. The award was named for the most famous Alaskan musher who ran the longest and most dangerous stretch of the 1925, 674-mile diphtheria serum run from Nenana to Nome, which saved hundreds of lives.
Following Martin's 2002 Iditarod victory, the process for his becoming a naturalized citizen of the United States was completed under the burled monument. He then turned around in Nome and made the trip from Nome to Big Lake with his family by snowmachine.
Upon completion of the 2005 Iditarod after a woodworking accident 4 days prior to the race start resulting in the amputation of a part of his finger; he was awarded both the Sportsmanship and Most Inspirational Awards by his fellow mushers.
Martin is an honorary member of Rotary. He is always involved with some project around the kennel or house. While he and Kathy moved into the retirement home that Martin built, they are still working on finishing all the details, your typical Alaskan self built home that is never quite finished.
In the summer, Martin and his family give tours of their working kennel. The tour begins with a DVD trip from Anchorage to Nome narrated by Buser and includes his unique anecdotal stories gathered over 33 Iditarods. Visitors are offered a glimpse of a mock up of the Cripple Checkpoint complete with campfire and wall tent. Veterinary and dog care topics are discussed and of course, there's the cuddling of puppies. The tour ends with a riotous symphony of dogs barking as a team is hooked up and taken on a demo run to show folks the dogs in action.
Martin tailors motivational speeches on many topics to large and small audiences in and outside Alaska. Some titles include:
• "You're Only As Fast As Your Slowest Dog: Elevating the Entire Team for Maximum Performance"
• "Capitalizing on Extreme Challenges"
• "Travelogue Alaska: Negotiating 1000+ miles with a Dog Team", "Work Hard, Never Quit, the Mantra for Life in the Last Frontier(or anywhere else for that matter)"
Martin is currently the musher with the most consecutive Iditarod finishes, 31 races completed in row, 33 total finishes. He won the Iditarod in 1992, 1994, 1997 and 2002. We are looking forward to many more and working diligently toward a fifth Iditarod win. While the race is always the final exam, the year round interaction and relationship with the dogs is the most valuable aspect of this lifestyle. On a daily basis, we are amazed by the stamina, loyalty, honesty, and joy of our dogs. Author Brian Jacques went on a ride with Martin and the team many years ago and described the dogs as "eternal children." We couldn't agree more. It is our good fortune to be able to take care of them.
---
Tot: 2.886s; Tpl: 0.017s; cc: 6; qc: 44; dbt: 0.0247s; 2; m:saturn w:www (104.131.125.221); sld: 1; ; mem: 1.3mb