Europe
»
Netherlands
»
North Brabant
»
Eindhoven
April 13th 2011
Published: March 14th 2012
Edit Blog Post
---
Looking around Eindhoven, it's hard to believe that it is one of the oldest cities in The Netherlands, established in 1225, Eindhoven has changed a lot since then. The major changes were brought about by the establishment of Philips and co. in 1891.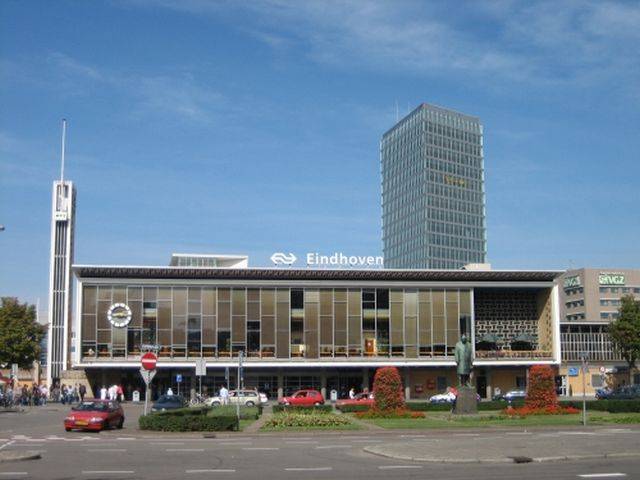 The main entertainment centre of the city is located opposite the Eindhoven station with plenty of restaurants, pubs and movie theatres. My favourite restaurant there was a Chinese noodle shop named "Wok Away". It was a boon for me as I love Chinese(Original) noodles. The whole of the surrounding area is a shopping spot with dozens of shops displaying a variety of things ranging from boots to lotions to chocolates. This central area is also home to TATA's TCS office! IKEA, the world famous home products company has a branch just outside the city limits and is well frequented by people from the cities nearby. We found IKEA a really useful shop.
Eindhoven as I mentioned was the place where Philips was founded in 1891. From the numerous companies of Philips in Eindhoven today to the statues of the founders of Philips, the city has a lot of reminders of Philips' growth and presence in the city for the last 100 years. The city was heavily bombarded during the second world war, so major portions of the city were rebuilt. The new buildings today rise from where the old ones once stood. So, Eindhoven is home to a lot of contemporary buildings like the Van Abbe museum and new office complexes, but they do not fail to stun, each one being a work of art. The luckily preserved heritage buildings today stand out in stark contrast to the modern buildings around. Looking upon the carefully preserved, centuries old, huge churches, it is easy to forget you are in a modern city. Art works like the one below are dotted throughout the city and carefully preserved. One of the greatest artists of the 19th century, Vincent Van Gogh spent two years in Nuenen, a village near Eindhoven and painted 150 of his paintings here.
Cycle usage in Eindhoven was tantamount to the usage of cars in other countries. The presence of cycle lanes on all roads further favoured this non-polluting, healthy way of transport, the use of cycles establishes the fact that most of the Netherlanders are healthy and slim. They also tend to eat simple and healthy foods, lots of salads and greens. I especially favoured Ijsbergsla or Lettuce. The oranges there were simply heavenly, I'd been unable to get my hands on good oranges for a few years now and being a orange lover, I was happy for the opportunity and ate to my heart's content.
Eindhoven was a beautiful city and I loved it very much.
---
Tot: 0.043s; Tpl: 0.014s; cc: 10; qc: 49; dbt: 0.0126s; 1; m:saturn w:www (104.131.125.221); sld: 1; ; mem: 1.3mb