Europe
»
Hungary
»
Central Hungary
»
Budapest
July 21st 2019
Published: July 21st 2019
Edit Blog Post
---
Bifurcated by the River Danube, Budapest – the capital of Hungary, is one of the most-traveled places across the world. Enriched with the tumultuous past and its splendid architectural sites, Budapest is a city full of historical wonders and enchanting surprises.
The ornate structures, beautiful parks, amazing nightlife – Budapest has stored something exciting for every tourist here. You are not going to be bored of exploring.
Here are a few travel gems in Budapest you must include in your bucket list to experience an amazing vacation.
Parliament House:


The Hungarian Parliament Building in Budapest is another architectural wonder to experience as a tourist. This neo-Gothic style building is known as the largest in Hungary. This Gothic architecture offers amazing photographic angles from every side, but it is worth viewing from the opposite side of Danube. Shutterbugs should be excited about taking a picturesque view of the Parliament House while traveling here. Conducted tours are available daily and also run in several languages. The Holy Crown of Jewel and the hexadecagon central hall are two main highlights for the tourists.
You need to show your identification to get inside and security will check you on entry. The building remains open from 8 AM to 6 PM.
Margaret Island:
The 2.5 km long
Margaret Island
, in the middle of the River Danube, the parkland has amazing recreational facilities. Rent a self-powered vehicle such as a golf cart, pedal cart etc to explore every inch of the island.
Want to run away from the hustle-bustle of the crowded city? You have an exciting rubber-coated running track which is 5.5 km long which is known as the most popular tranquil escape and jogging spot in Budapest. Don't forget to watch the musical fountain to see how water constantly dances in the melody of classical music. Explore all the funky activities like climbing up the water tower, adventurous water slides, wave pools, adventure pools and many more.
Danube Promenade:
The Danube promenade stretches from the Elizabeth Bridge to Chain Bridge. If you wish to have a short walk across the beautiful River Danube feeling its soothing breeze, this stroll is a must-go for you. Through the walkway, you have the chances to explore the raw culture of the city and its' also have got so many famous tourist attractions in the city.
Towards the river's Buda side, you will get to see the beautiful Buda castle which is an amazing conglomeration of several architectures – Gothic, Roman and Baroque, implemented in different centuries by different dynasties. The Liberty Statue is also visible from here on Gellert Hill and Fisherman's Bastion is standing aside.
Lots of restaurants, cafes are there to treat your tongue with delicious local foods. Explore a wide range of sculptures across the promenade which includes "Little Princess".
If you want to spend your day on the Danube, luxurious cruises are available there where you can enjoy dinner, funny activities and folk show.
Gellert Baths:
A special thanks to the generous hot water springs, Budapest is titled as "Spa City. Do you love to spend your leisure day in a spa? Then, Gellert Baths is the perfect address for you. Rejuvenate your body and heal your soul in the thermal waters of the fountains here. You can charge up yourself for your future life hassles.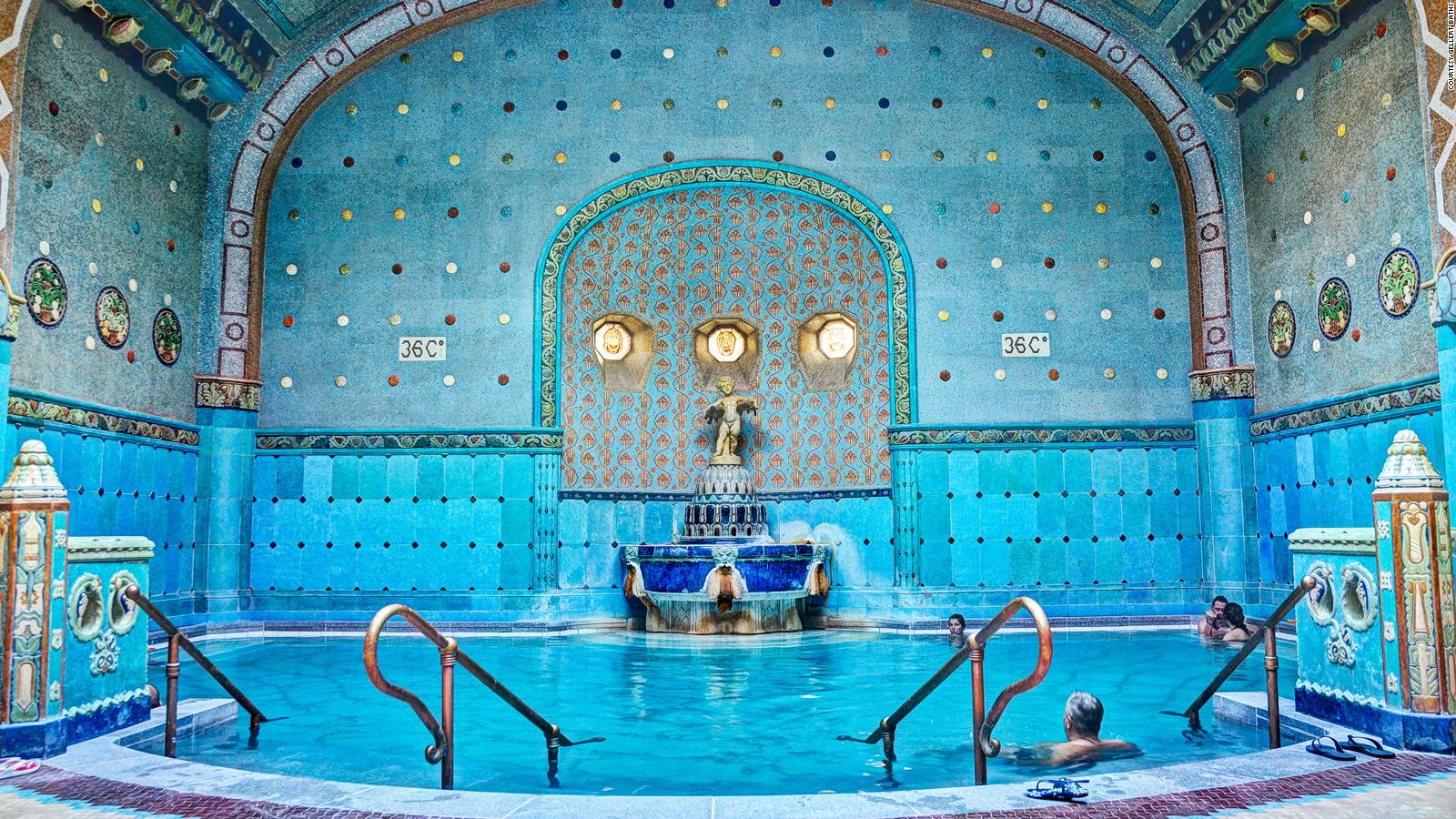 It includes an open-air pool turning into a wave pool, a Finish sauna, an effervescent swimming pool and a wide range of plunge pools & other saunas. At an additional fee, spa and massage treatments are available there. This grand spa complex was founded during 1912-1918, but it was severely damaged during World War II. In 2008, the whole complex was extensively repaired and renovated to get back to its ancient glory.
Heroes' Square, St. Stephen's Basilica, House of Terror and other interesting sights will make your
tours in Budapest
memorable that you will cherish forever.
---
Tot: 2.874s; Tpl: 0.039s; cc: 12; qc: 44; dbt: 0.0357s; 2; m:saturn w:www (104.131.125.221); sld: 2; ; mem: 1.4mb