Central America Caribbean
»
Nicaragua
»
Southern Pacific Coast
»
Granada
April 12th 2007
Published: April 12th 2007
Edit Blog Post
---
So Granada's like this really nice old colonial town, rather like Antigua Guatemala, but with less capuccino vendors. Colourful too: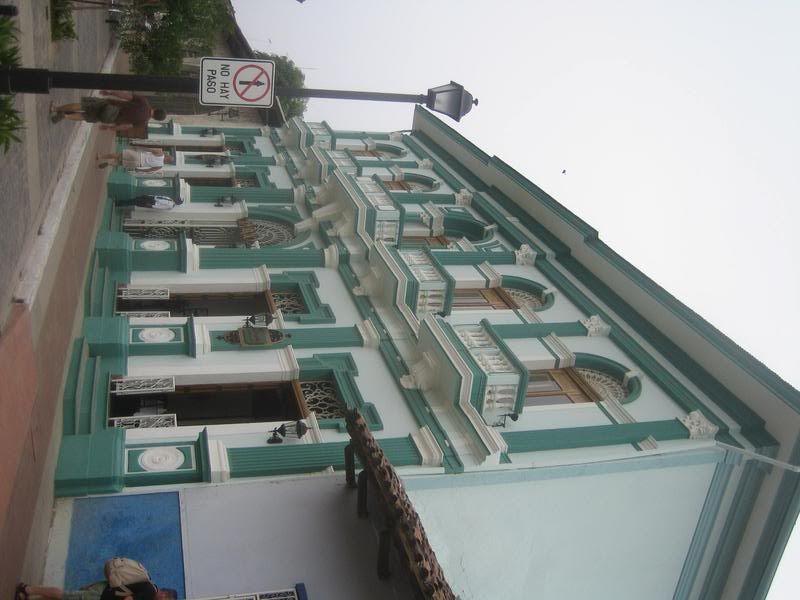 Like Leon however, it's a sweat-shop. Me and Keith take a room at the Gestapo-managed Bearded Monkey hostel, but it's such a mellow environment with great food that we ended up staying about 4 nights. And in the relentless heat, lying in a hammock under a whizzing ceiling fan is just about all you can do.
Good times.....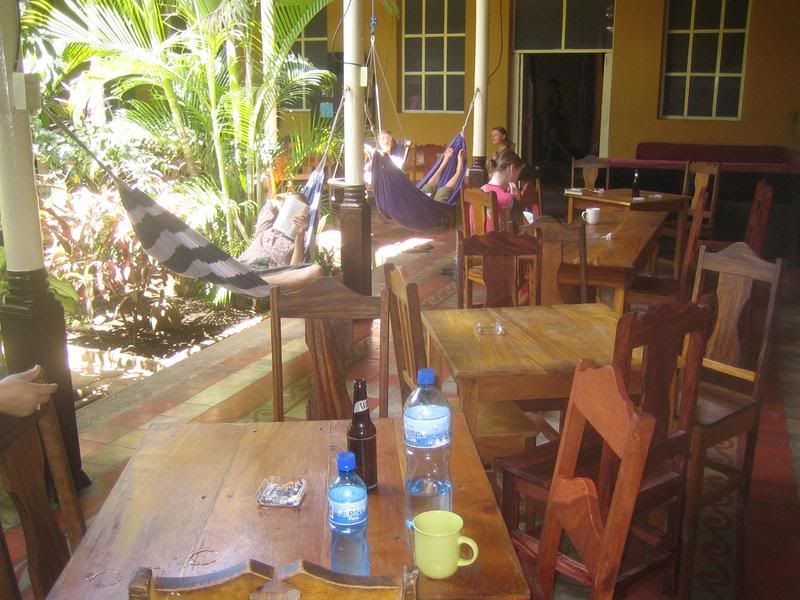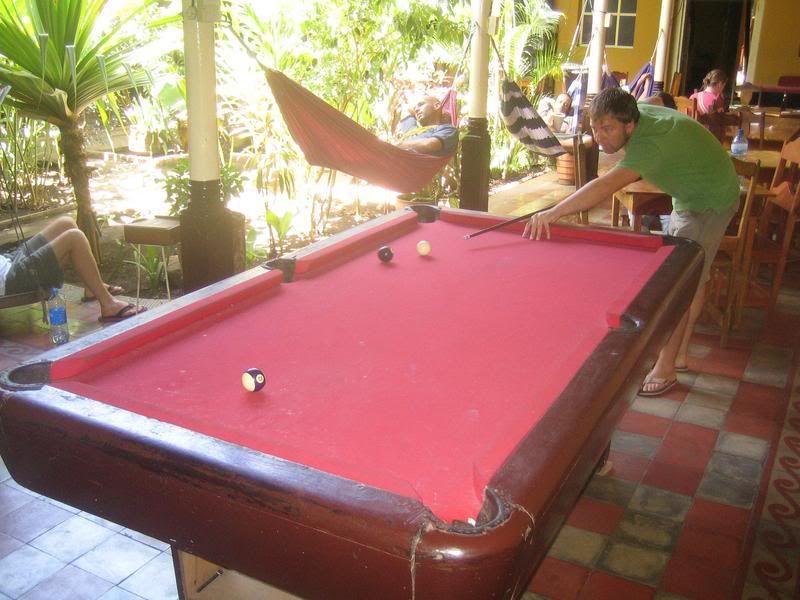 Seemed an unlikely couple at first - big goateed Irish builder and delectable Swedish blonde (some story of how they met: he gave her a big kiss with all the swagger in the world and it worked, after he'd seen her reject a ton of suitors, at some night-club in some country years ago. She followed him to the roof or something, requesting that he drop his trollies. After eyeing up the size of him she pronounced 'that'll do!' and kissed him back. 'I just love him' she told us several times. Indeed, he had a big funny personality and she was still bowled over, about 6 years on. The original Lucky Irishman. )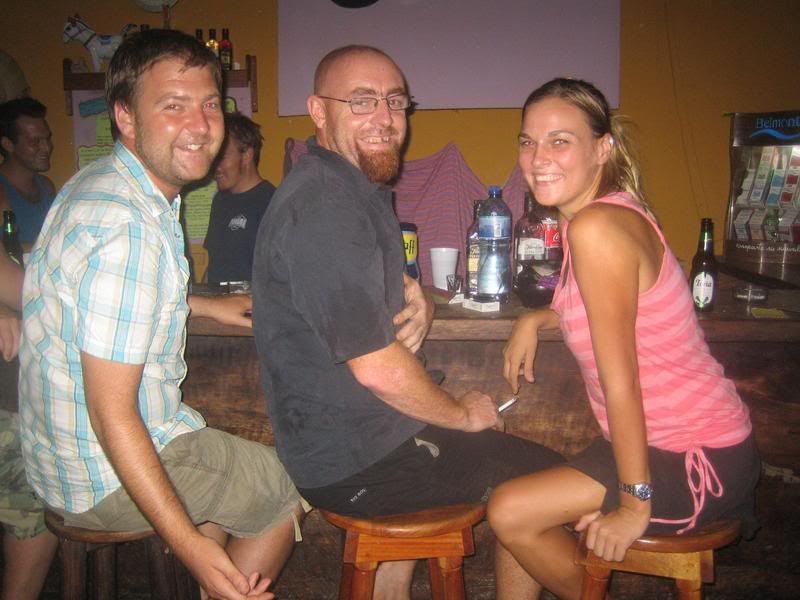 Check the moustachioed barman, from some State or other. Incredible party trick where, I think to enhance drunkenness, he does this Tequila 'Eyeball' if memory serves....you have to down the drink after licking the salt (normal), then squeeze the limejuice into you eye....we got him to do it ('oh no' he said, as he'd already done it twice that night....)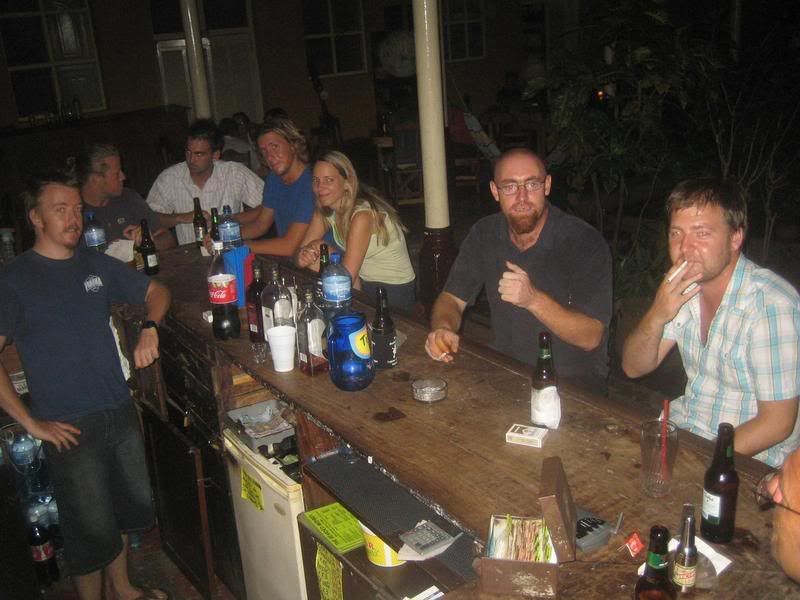 And the bonus for me was that the only room that was left was The Monkey Suite - for a princely $22 a night, I got myself a designer appartment! And my knack of quickly getting to know folks and throwing them together to form a party came in useful once more, so we could really make good use of such a top pad! Check out Andrew's beard.....he'd even met ZZ Top, who liked his hairy facial appendage.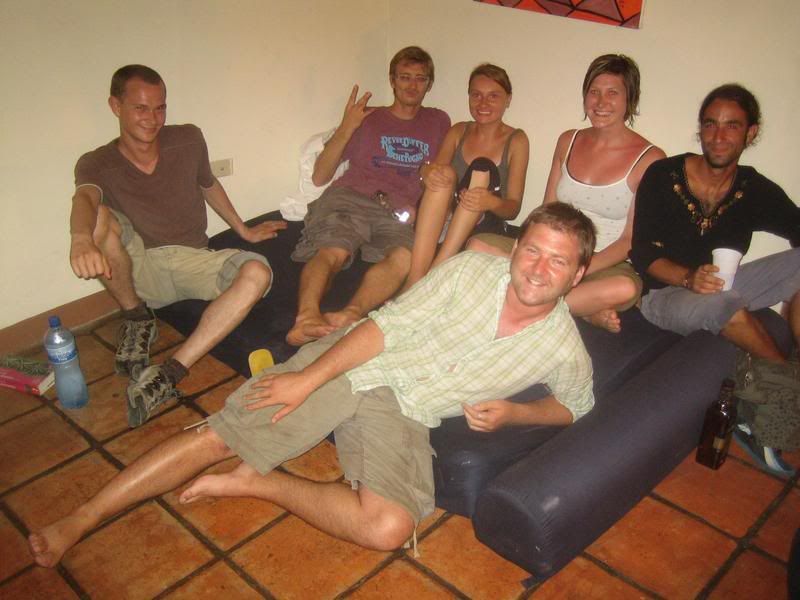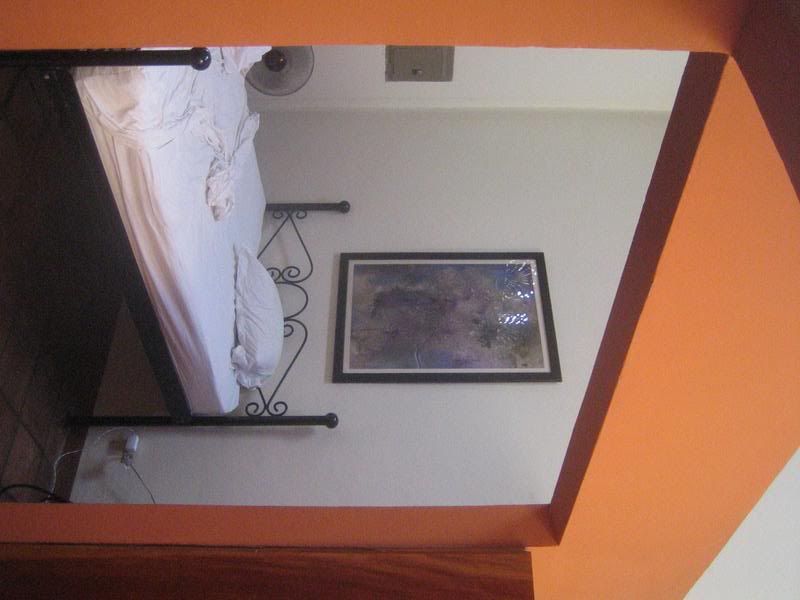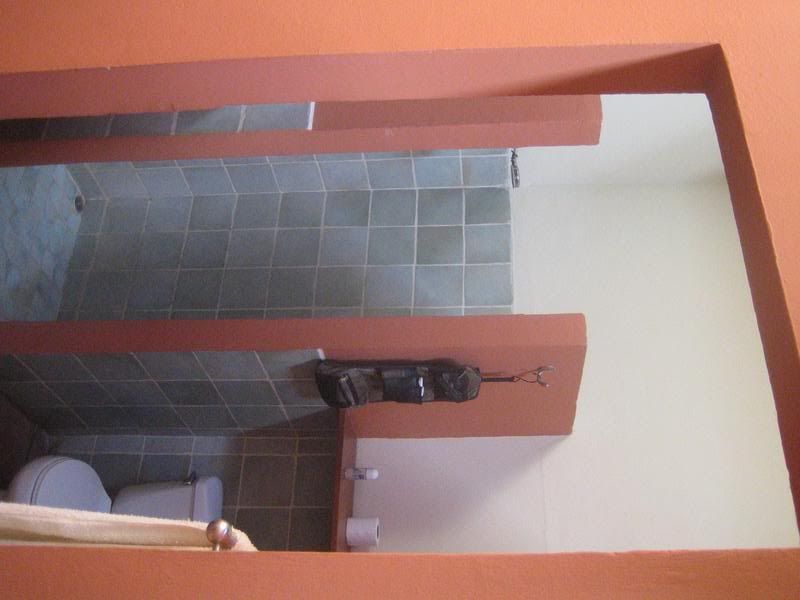 Keith, laying out the booze, admiring my huge double bed.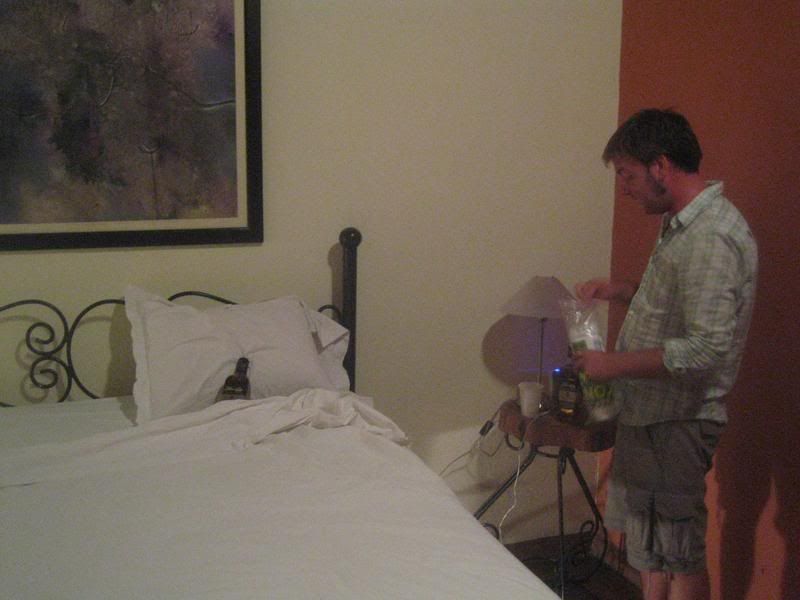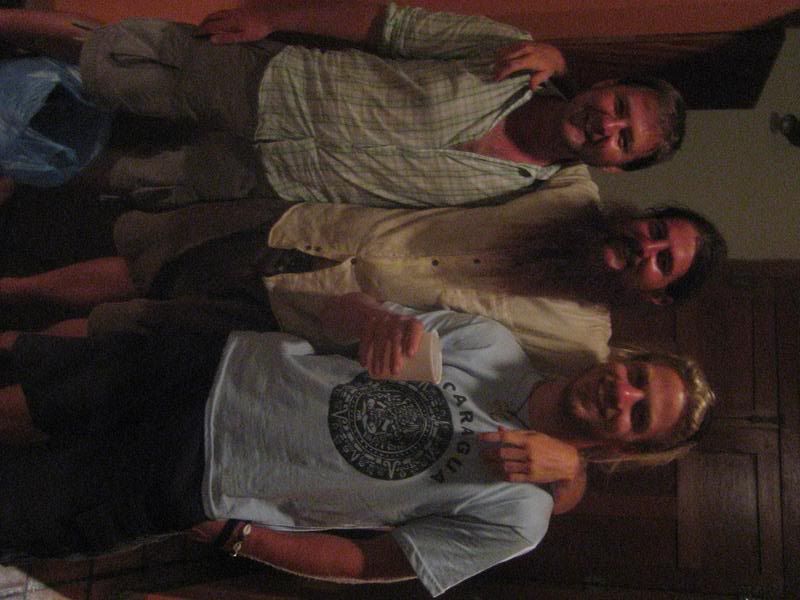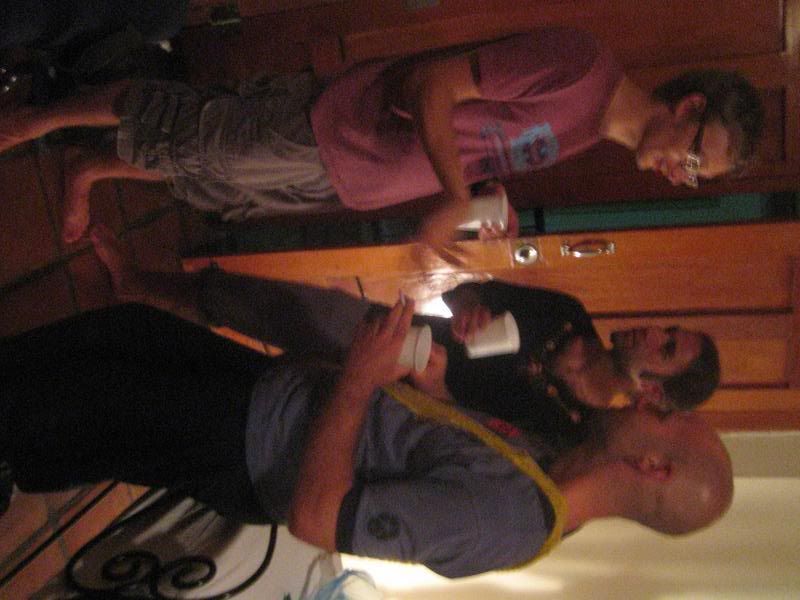 But on my last night, I wasn't able to have my party-delux pad, so all i managed to get was the last private room - a bit of a come-down! :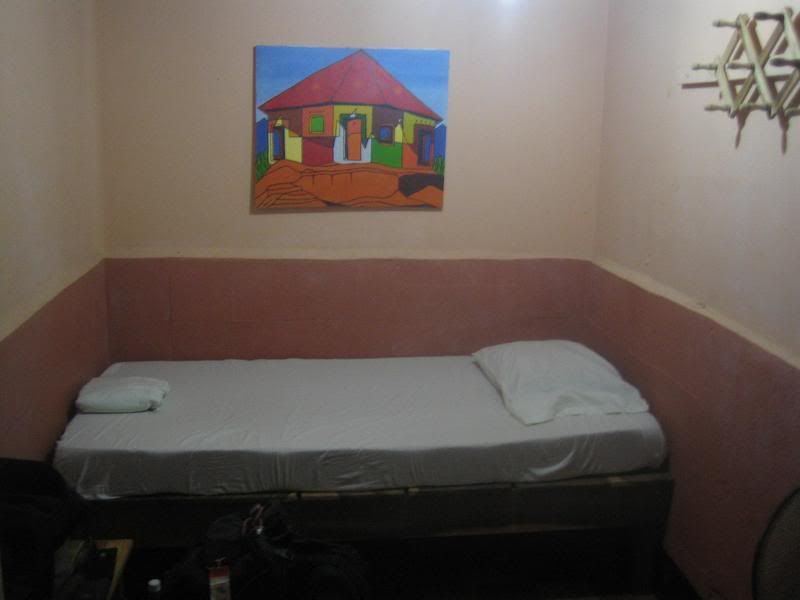 Fred the French-Canadian who - according to himself - does NOT have a French accent (he does). You can't see here, but the man has a complete aversion to shoes, well, to wearing them at least. Honest, I even went hiking up a VOLCANO with him and for half the route up he resolutely refused to sole his bare feet! Maybe it was partly due to the fact he is part mountain-goat - he almost sprinted to the summit (of the lesser one on Isla Ometepe, Nicaragua) and met me again on his way down, and practically saved my life with his cream and massage techniques.....(an as yet unwritten, but sure to be amusing blog entry - I almost died of insane cramps!)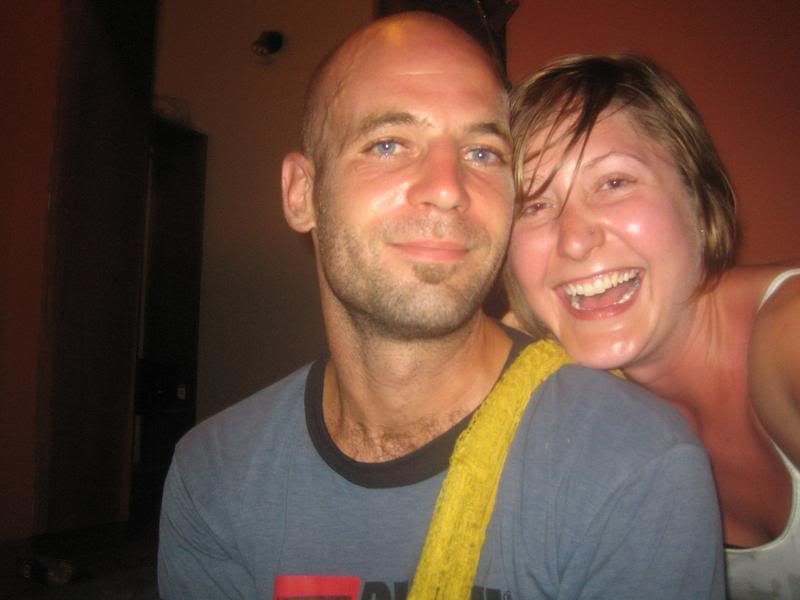 The town is worth a walk around too, but the 'Centro Touristico' was a depressing joke, with bums and coke dealers walking about. Worse than Southport Pleasure Beach on a February Monday. Check Keith in front of the fun slides.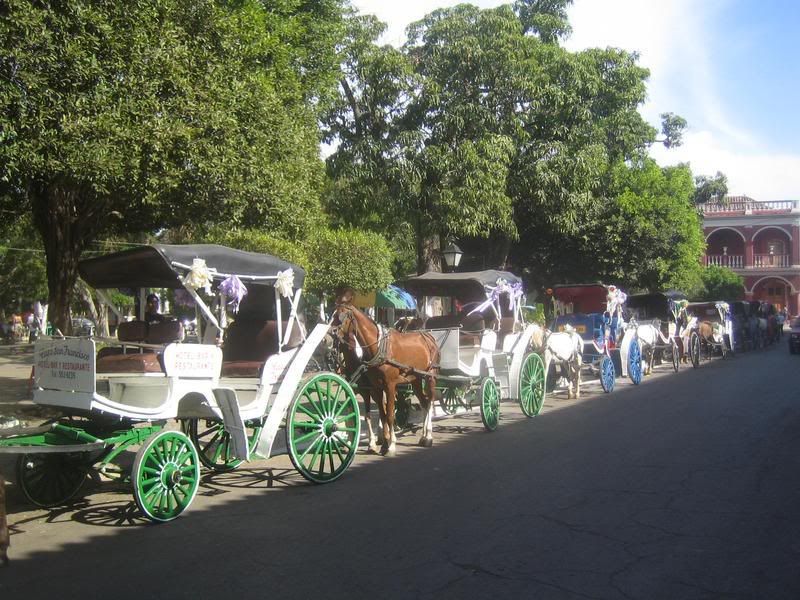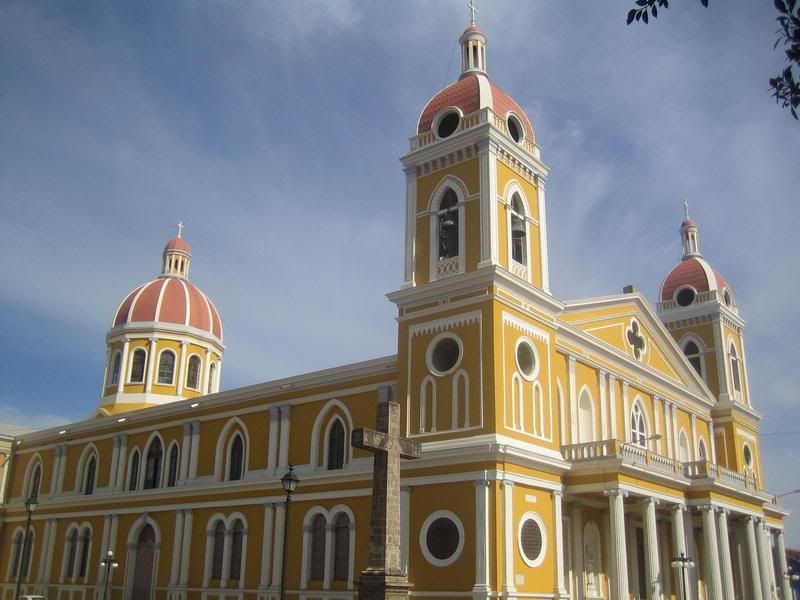 Keith having fun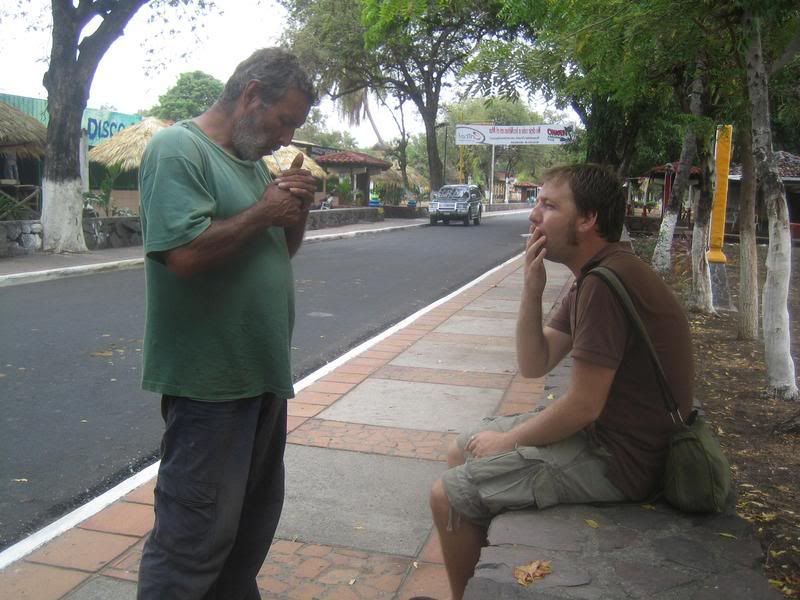 This 'fun-park' was an eerie, soulless place alright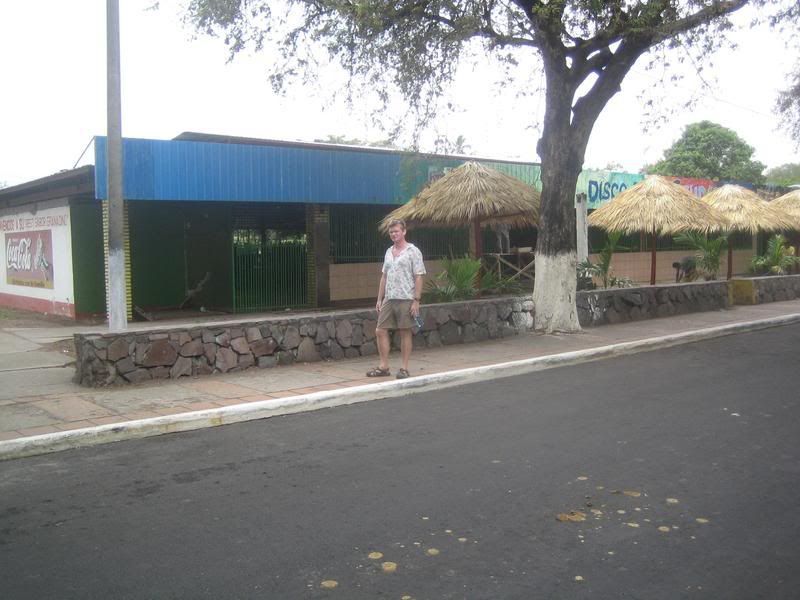 ---
Tot: 0.059s; Tpl: 0.017s; cc: 11; qc: 49; dbt: 0.0146s; 1; m:saturn w:www (104.131.125.221); sld: 1; ; mem: 1.4mb