Photo of Hotel Dann Carlton Quito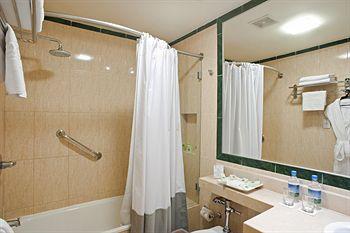 Photo of Hotel Dann Carlton Quito
Address: Av Republica Del Salvador N34-377 E Irlanda, Quito, Ecuador
General Description
Situated in the city's newest commercial district, this hotel in Quito offers guests accommodations within reach of many of the city's attractions. The Hotel Dann Carlton Quito offers access to attractions like Parque la Carolina, El Panecillo, and the nearby volcanoes, and it is surrounded by a nice, quiet neighborhood. The Hotel Dann Carlton Quito offers shuttle service to the hotel from the international airport. The hotel is also easily accessible by car.
The rooms of the Hotel Dann Carlton Quito include CD players and built-in closets, and all rooms have attached marble bathrooms. Some of the rooms are non-smoking, and two floors of the hotel have air conditioning.
This boutique hotel is built in an unpretentious style and is decorated in wood and understated green tones. The hotel features many amenities, including an on-site restaurant, a business center, and a salon where guests can also enjoy massage services. For relaxation, guests of the Hotel Dann Carlton Quito can enjoy a sauna, a heated swimming pool, or a Jacuzzi, and the hotel also offers guests an on-site casino. Guests can also take advantage of the hotel's laundry and dry cleaning services.
NULL