Photo of Mar Ipanema Hotel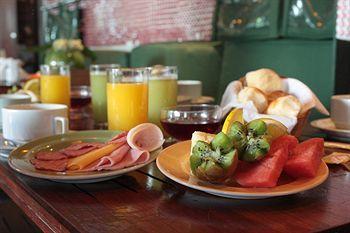 Photo of Mar Ipanema Hotel
Address: Rua Visconde De Piraja 539, Rio de Janeiro, Brazil
General Description
The location of the Mar Ipanema Hotel provides guests with access to many of the city's most famous and popular attractions. Guests can visit the beaches to walk, swim, and relax. Guests of this Rio de Janeiro hotel can travel to Sugar Loaf Mountain, check out galleries, and visit a variety of shops, cafes, and restaurants. Located close to the beaches, as well as tourist spots and public transportation, the Mar Ipanema Hotel is one of the most conveniently located hotels in Rio. In addition, the airports are only a short drive away.
The rooms located in The Mar Ipanema Hotel offer many fine amenities, including cable television, telephones, safes, mini bars, and air-conditioning.
Located in Ipanema and only one hundred yards from the beach, The Mar Ipanema Hotel is near many popular tourist destinations. The hotel serves a buffet style breakfast every morning. An onsite restaurant lets guests choose from a variety of dishes, including traditional Brazilian fare. Guests will also find wireless Internet available in the public areas.
NULL