Beaches of Broome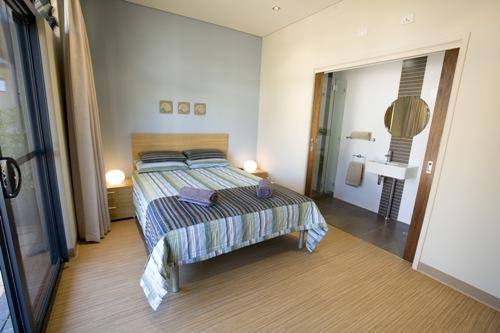 Photo of Beaches_of_Broome
Beaches of Broome
Address: 4 Sanctuary Road Cable Beach, Broome, Australia
General Description
The Beaches of Broome is located in a quiet and luxurious part of Broome. Guests will find themselves within walking distance of the famed Cable Beach. This Broome hotel is also located only 4 kilometers away from the center of town. The Beaches of Broome is located along the city bus lines. Broome public transit offers easy access to local attractions and to the international airport .
Each of the guestrooms at the Beaches of Broome is climate controlled. Rooms include such amenities as televisions, DVD players, and refrigerators. Dormitory rooms include shared bathrooms, while double and private rooms offer private bathrooms.
Guests of the Beaches of Broome will find that the nearby city center offers a wide array of restaurants and shops. A complimentary breakfast is offered to every guest, and the hotel offers an eatery and a bar. Other onsite amenities include a bike hire, parking, a theatre, a pool, and a communal kitchen.
Hotel Facilities
• ATM / Cash Machine
• Air Conditioned
• Bar / Lounge
• Coffee / Tea Maker
• DVD Player
• Disabled Access
• Excursions
• Hair Dryer
• High-speed Internet
• Housekeeping
• Laundry service
• Non-Smoking Rooms
• Parking
• Refrigerator
• Shower
• Swimming pool
• TV
• Tour Desk