Photo of BEST WESTERN Mimbres Valley Inn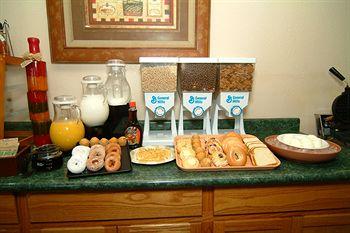 Photo of BEST WESTERN Mimbres Valley Inn
Address: 1500 W Pine Street, Deming, United States
General Description
Located off Interstate 10 on Pine Street, the BEST WESTERN Mimbres Valley Inn is close to several area attractions. Among these are the Rockhound State Park, Deming Luna Mimbres Museum, Customs House and the City of Rocks State Park. Some shopping and corporate sites are also within easy reach.
All 40 guest rooms at the BEST WESTERN Mimbres Valley Inn are outfitted with essential amenities. These include cable/satellite televisions, ironing facilities, work desks, high-speed Internet connections and direct-dial phones with free local calls. Coffee/tea makers, refrigerators and microwave ovens are also included. Bathrooms have hair dryers and curved shower rods.
The BEST WESTERN Mimbres Valley Inn offers guests with a complimentary Continental breakfast and free high-speed wireless Internet access. This pet-friendly accommodation also features a seasonal outdoor swimming pool, a 24-hour business center, a 24-hour front desk, ice/vending machines and a spacious outdoor parking area.
NULL