Photo of Whitewater Inn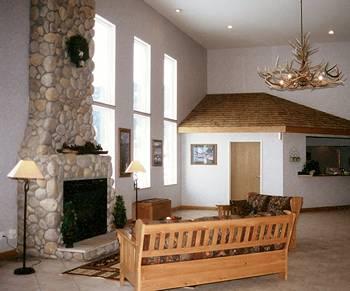 Photo of Whitewater Inn
Address: 47214 Gallatin Road, Big Sky, United States
General Description
Situated off U.S. Highway 191 along the Gallatin River, the Whitewater Inn is just a few miles away from various attractions. Among these are the Big Sky Resort and the Moonlight Basin Ski Area. Outdoor recreational activities like zip line and skiing are offered at the Big Sky Resort.
Guest rooms at the Whitewater Inn are non-smoking and include free wireless Internet access and telephones with free local calls and voice mails. Coffee makers, ironing facilities, cable televisions, clock radios and bathrooms with shower/tub combinations are also included. Guests can request for wake-up calls.
The Whitewater Inn has a variety of leisure facilities. These include a spa, a fitness facility and an indoor swimming pool with a 90-foot water slide. Guest laundry services are also offered. Complimentary amenities include a Continental breakfast, guest parking and wireless Internet access.
NULL