Photo of Renaissance ClubSport Walnut Creek Hotel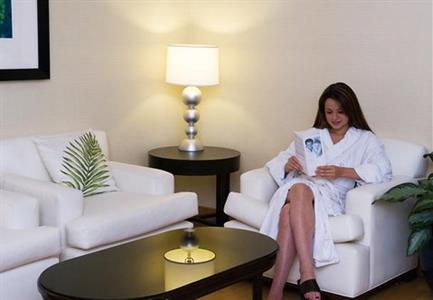 Photo of Renaissance ClubSport Walnut Creek Hotel
Address: 2805 Jones Road, Walnut Creek, United States
General Description
Just 30 minutes from San Francisco and Napa Valley, we are centrally located off of highway 680 and offer adjacent access to BART (Bay Area Rapid Transit).
The Renaissance ClubSport Walnut Creek hotel uniquely blends full-service accommodations with a world-class sports club, creating a superb spa-style fitness resort and luxury hotel in suburban Walnut Creek, CA. Guests enjoy complimentary access to the 85, 000-square-foot ClubSport fitness center, offering the latest cardio and strength training equipment, five group fitness studios, racquetball, handball and squash courts, an aquatic center and childcare center with activities for kids. Guests can also indulge in fine cuisine and beverages at the C-Blue Wet Bar and Bistro, or be pampered at R-Spa, the luxurious day spa. Complimentary high-speed internet access is also offered throughout the Walnut Creek, CA, hotel. Discover a leader amongst Walnut Creek hotels at Renaissance ClubSport by Marriott, an experience unlike any other.
C Blue - Enjoy casual dining with an inspired menu offering choices that will satisfy even the most discerning of diners at C Blue, the downtown Walnut Creek restaurant. C Blue Wet Bar. C Blue Express - For grab-n-go dining before heading out to downtown Walnut Creek, C Blue Express offers delicious sandwiches and snacks for travelers on-the-go. Va de Vi Bistro - The award-winning Va de Vi Bistro is one of the most acclaimed Italian restaurants in Walnut Creek, offering an expansive wine list, gourmet appetizers, tapas and a wide array of inspired dishes with influences from around the world.
-1 km to the nearest fair site (?), 16 km to the nearest station (amtrak), 42 kms to the airport (oakland), 60 kms to the airport (san francisco), 8 kms to city centre.
NULL