Photo of Shutters on the Beach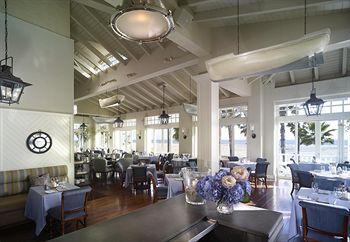 Photo of Shutters on the Beach
Address: One Pico Boulevard, Santa Monica, United States
General Description
The only luxury hotel in Santa Monica nestled right on the sandy beach, the Shutters on the Beach is near many local attractions including the Getty Center, the Third Street Promenade, Malibu, Rodeo Drive, the Santa Monica Pier, the Santa Monica Beach and the Santa Monica Convention Center. Located just a few miles from the Los Angeles International Airport, the Shutters on the Beach is easily accessible from area highways, train and bus stations.
The 186 guestrooms and 12 suites at the Shutters on the Beach have several amenities including louvered shutters, crown molding, separate bathtubs and showers, bathrobes, complimentary toiletries, patios or balconies, cable television and complimentary wireless Internet access.
Providing ocean views and recalling the colorful architecture of the 1920s and 1930s historic beach resorts, the Shutters on the Beach has many amenities including two large wood-burning fireplaces, intimate conversation areas, a large balcony overlooking the ocean, an onsite American cuisine restaurant, cafes, an onsite spa, an outdoor pool with spa tub, and a health and fitness room with free weights, cardiovascular equipment, saunas and steam rooms. The hotel is 100% smoke free.
NULL