Photo of Cabo Inn Hotel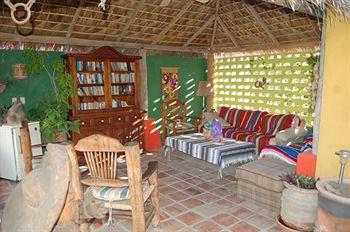 Photo of Cabo Inn Hotel
Address: 20 de Noviembre entre Leona Vicario y Narciso Mendoza, Cabo San Lucas, Mexico
General Description
Cabo Inn Hotel is a stunning hotel with vibrant colors and traditional Mexico ambiance. The hotel is conveniently located for those who want to avoid paying for car rentals or cab rides. It is an easy 10 minute walk to the beach, 2 blocks from the 700,000 square feet mall and marina, 5 minute walk to the downtown area, night life, restaurants, and much more.
The rooms are comfortable and clean with beautiful artwork on the walls. The property is relatively quiet to outside noise and the atmosphere is relaxing within.
The Cabo Inn Hotel's 3rd floor is such a delight. The library and pool are located on the 3rd floor where it's very spacious with both open and palapa covered areas. You can have both in one location as the overall feel of relaxation encompasses the entire 3rd floor.
Amenities include, but are not limited to: ceiling fans, extra towels, linens and bedding. Activities can be arranged through our friendly staff.
NULL