Photo of Al Bustan Centre & Residence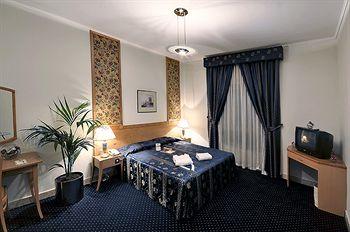 Photo of Al Bustan Centre & Residence
Address: PO Box 20107, Dubai, United Arab Emirates
General Description
A city center location within a vast entertainment complex, the Al Bustan Centre & Residence is the ideal hotel in Dubai for business and leisure travelers. The property is near the waterfront and is within walking distance of the Palm Jumeirah floating island, the Dubai Museum, Deira city center and the Maritime City too. The Al Bustan Centre & Residence is located in Al Nahda and is 3.1 miles from the Dubai airport.
The 640 residential suites in the Al Bustan Centre & Residence are all equipped with cable TV, high-speed Internet access, room service, climate controls, kitchenettes, personal safes, and full-sized luxury bathrooms.
The Al Bustan Centre & Residence is located within a shopping mall which houses over 80 outlets and is also home to the largest indoor amusement arcade in the UAE. It offers guests access to fine amenities and services that include a spa with massage and beauty treatments, several restaurants, airport shuttles, lounges with bar service, a currency exchange, business services and meeting rooms, laundry and dry cleaning, free daily breakfast, tour desk, swimming pool, sauna, 24-hour front desk, a news stand, tennis courts, a fitness center, parking on premises, and concierge desk.
NULL