---
First, a bit of technical stuff. I've had two people tell me that they haven't been able to leave comments on the latest entry - they try to submit and it says "form expired." Has anyone else had that problem? I've contacted TB about the issue, and they said to tell you to keep trying and contact them again if it keeps up. So please tell me? At the risk of sounding attention-seeking, comments are the only way I have of knowing if anyone still reads this thing. Also, they kind of make my day. So if it tells you "form expired", reload the page, try again and let me know if that doesn't work.
Done with that nonsense now. More Newcastle!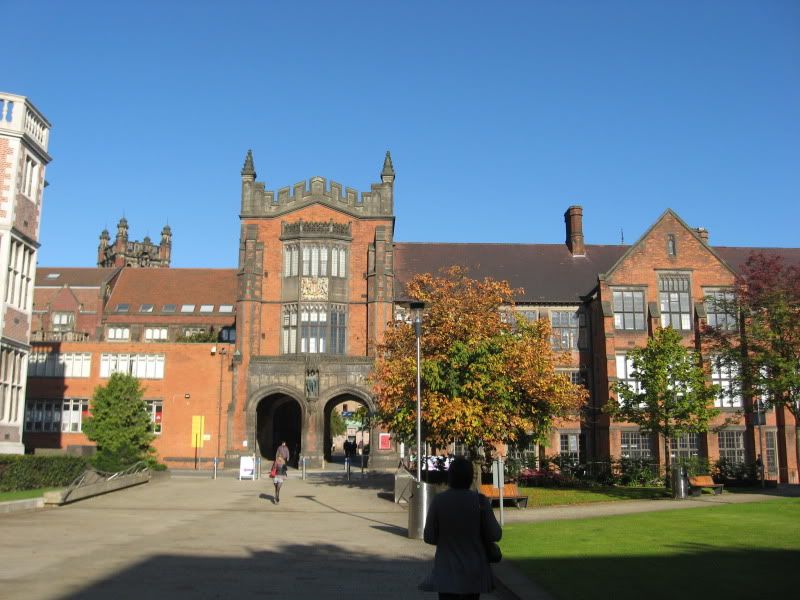 This is the main entrance to the University. It's mostly international students right now (plus the people in my program, which starts early), but as Fresher's Week starts this Monday, I'm guessing we'll be seeing a ton of 18 year old British students soon.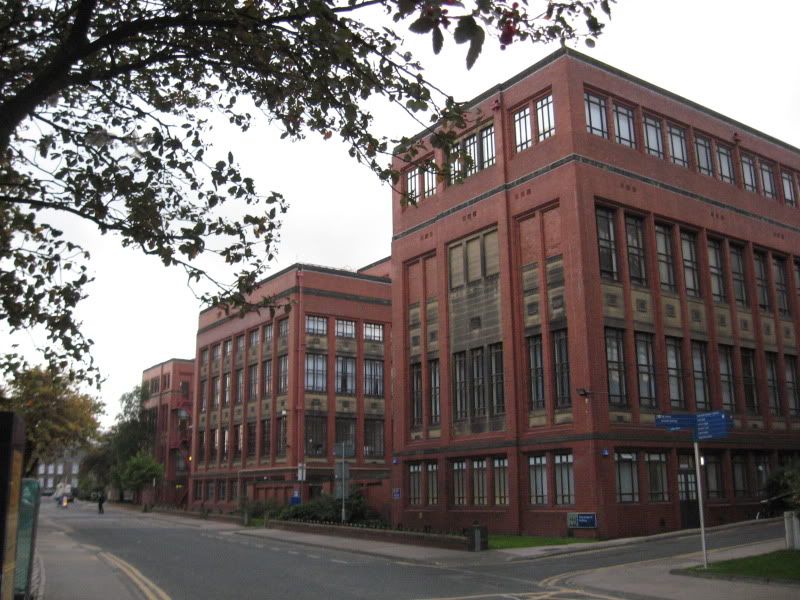 This is the building where the majority of my classes will be, as well as the Children's Literacy Clinic, the Aphasia Clinic and the University's education programs. Again, fairly empty thus far, which is kind of nice because it means I can walk around, completely and utterly lost, with not so many people there to laugh behind my back and say "Americans."
Interesting fact that I always forget when I'm in the states: The Brits number their floors differently than we do. What we call the 1st floor, they call the Ground floor; our 2nd floor is their 1st floor and so on. I had forgotten about this last year until my Sheffield host told me her room was on the second floor, I said "Okay good, only one flight of stairs then," and she gave me the most dubious of all possible dubious looks.
When I was doing my undergrad semester at UEA, I learned the floor system the long-and-confusing-and-eventually-infuriating way on my first day of classes. It didn't help that the building was a split-level. Got there 20 minutes early, got to my first class right on time - or so I thought. But that's a different story.
Anyway, this time around, I remembered it on my first day of orientation (called "induction" here), following a few of the girls in my program upstairs to the first floor. The program director, upon hearing my accent, took a minute out of her "Welcome to Newcastle!" lecture (complete with Power Point presentation, the first slide saying 'Aims: To Welcome You To Newcastle University and Our Programme' - no I'm not joking) to explain the floor system to me. Just in case anyone hadn't yet figured out that I was the Ignorant American.
To be fair, the people I've met so far are absolutely lovely. My program has 19 people in my year (including me), all female (shocker!). I am one of three international students, the other two being from Ireland and Barbados. They're all around my age and really easy to get along with.
Which reminds me... Zebra crossing. I asked the girls in my program what it meant ("So I'm guessing animals native to the African savannah don't have a habit of crossing roads in northern England...") and they said it was a crossing without a light, where cars had to stop for pedestrians no matter what.
So basically every crossing (or stretch of road not meant for crossing) in Vermont and Massachusetts. What kills me is that people still wait to make sure the cars stop and then don't roll their eyes/scream/flip drivers off if they keep going.
Dear Boston: You're doing it wrong. ~Peacock
The program is just as intense as advertised. Two weeks of orientation, plus we already have two assignments: a group project complete with videos of us running tests on each other and a presentation to the group, and a 500 word essay on a case study, complete with references. These to be handed in next week and given back before our classes start on the 3rd of October.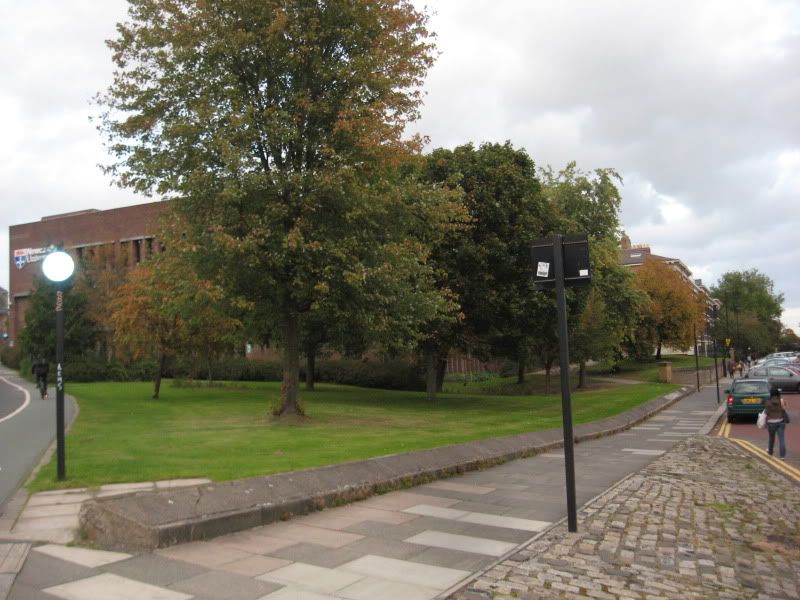 The building on the left is the library. Why do you care? Because the street on the right is where I live. I have the feeling I'm going to be thankful for that periodically over the coming year.
---