Photo of Rica Hotel Norge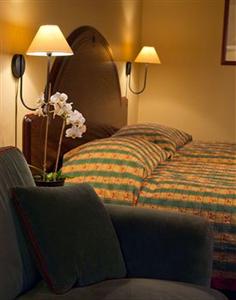 Photo of Rica Hotel Norge
Address: Dronningensgate 5-7, Kristiansand, Norway
General Description
Hotel Norge is located right in the center of Kristiansand, a short distance from the public transport network and from all amenities the city has to offer.
The hotel's rooms are tastefully furnished to first-class standards. All of the 172 high-quality rooms have original artwork from many well known artists. They are also equipped with air-conditioning unit, quality mattresses, mini bar, private bathroom and cable TV.
Hotel Norge Kristiansand is a first-class hotel that features services and amenities such as Internet access, parking area and conference room with audio-visual equipment, among others.
Its Café Dronningen, one of the city's most frequented restaurants, serves high-quality cuisines. Guests can enjoy breakfast, lunch and dinner in this restaurant.
NULL