Photo of Hotel Gio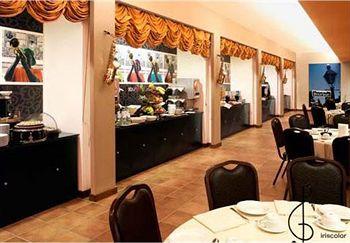 Photo of Hotel Gio
Address: Via Ruggero D'Andreotto 19, Perugia, Italy
General Description
This Perugia accommodation is close to the historic city center. Hotel Gio offers views of one of the greenest hills in the town. Located in the Umbria area, the hotel allows guests to explore the artistic features, monuments, and historical sites throughout the area. Guests may reach Hotel Gio from any of the nearby major roads.
Some rooms at Hotel Gio have massage chairs for guests to enjoy, and some have whirlpool baths. All of the rooms have CD players so that guests may listen to their choice of jazz CDs. Each room is named and somewhat unique. They all have air conditioning, mini-bars, satellite television, telephones, safes, and free Internet connections.
Hotel Gio offers themed areas for food, wine, and jazz. The restaurant allows guests to sample food products from all over the world. The jazz area is dedicated to live music and has secluded music spots, a jazz library, a music store and a selection of CDs to choose from. The wine bar has labels from all over the world as well as "wine desks" for guests to enjoy. There are also traditional hotel amenities such as a swimming pool.
NULL