Photo of Athenaeum Hotel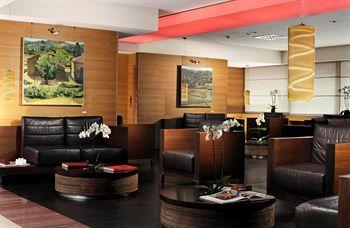 Photo of Athenaeum Hotel
Address: Via Cavour 88, Florence, Italy
General Description
The Athenaeum Hotel is a part of the historical downtown area, so that guests can walk to the Duomo, piazzas, and the shopping streets. The Athenaeum Hotel can be reached by car or by connection from the local railway station.
The rooms at the Athenaeum Hotel are arranged in traditional Tuscan style with modern updates like LCD television screens and free high speed Internet access. En suite bathrooms offer bidets and hair dryers.
The Athenaeum Hotel is a contemporary four star property that opened in 2004. The hotel has its own modern restaurant experimenting with Tuscan favorites, and the house bar offers drinks of all kinds to guests. A traditional breakfast buffet is offered in the mornings. For business or social events, the hotel has conference space for up to 60 people. Leisure hunters can start with the putting green on the terrace, borrow one of the free bicycles from the front desk, or relax in the lounge. Parking is offered to guests for a small fee.
NULL