Photo of Hotel delle Muse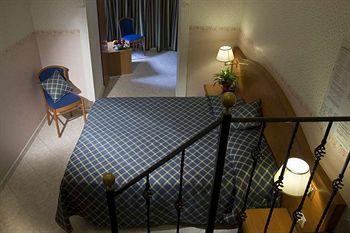 Photo of Hotel delle Muse
Address: Via Tommaso Salvini 18, Rome, Italy
General Description
The Delle Muse Hotel Rome is found in a residential area called Parioli, a place known for being very homey and "green", in terms of trees. This opulent residential area is also nearby popular attractions like the Modern Arts Museum, the Catacombs of S.Priscilla and Auditorium Parco della Musica, making it an ideal accommodation in Rome.
The Delle Muse Hotel Rome is located at Via Tommaso Salvini 18 Parioli District. It is accessible from the Salaria and nearby Flaminio Stadium.
There are 57 rooms available and each one offers a private bathroom and shower, a telephone, satellite TV, air conditioning, a writing desk and Internet access.
The property has been recently renovated and is now a trendier upscale hotel. Onsite guests can look forward to a bar, a garden restaurant (with a variety of cuisine styles) and an elevator. There are also provisions for businesses, pet accommodations and meeting rooms. The hotel offers an airport shuttle for their guest's convenience as well as sightseeing tours in English.
NULL