---
Dunabogdány is a village that is situated on the bend of the Danube. Located 35km from Budapest. Anth and I enjoyed a wonderful few weeks, at this beautiful camping site.
We rented a 5 birth caravan from the owners of the site. Which was set up ready and waiting for us when we arrived. The camping site has apple, pear, cherry walnuts, plums, apricot trees scattered around the site, so you never went without fresh fruit. The shower block was kept clean and tidy, and well stocked. Hot and cold running water, and even a washing machine.
They have a small bar that serves hot and cold snacks, from mouth watering hamburgers to pancakes. Never running out of refreshing cold beers as well as coffee and tea, and soft drinks. Can't see anything you like? Ask they will try to make it happen.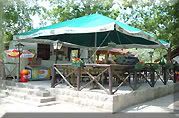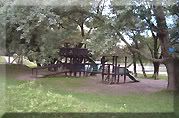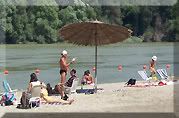 Enjoy swimming, fishing, even canoeing, or simply relax, and enjoy the sun. The Camping site 5 minutes walk to the nearest Bank and Post office and 2 minuets walk to the local Supermarket and Bus stop. Get on a bus too the local spas that are just 15m bus ride up the road.
Anth and I also got a bus into Budapest. I haven't been on a bus in years, so was another new thing for me. Budapest is stunning, we had lunch which back home would have cost an arm and a leg. All we did all day was wonder around with our mouths open. The smells, colour's and scenery were breath taking.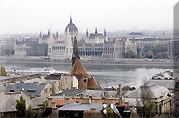 We also went to Szentendre, which again was stunning, all cobble stones, and small restaurant / bars. Every where you went you where made to feel welcome, and the Hungarians bent over backwards to help with anything that we asked for. Needles to say we went back loads of times. We also went to Estergomb a few times too, it has a boarder with Slovakia. We went to Slovakia a few times to wonder around their shops, and bars.
Lastly we spent a day in Visegrád, well more than one, because we kept going back! Sooooo much fun. The Summer Toboggan is a must! 700 m long winding track down hill. We also had great fun playing crazy golf.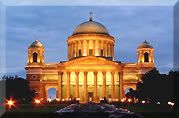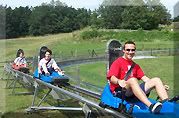 Anna

---