Photo of El Canario Inn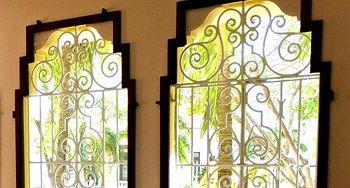 Photo of El Canario Inn
Address: 1317 Ave Dr Ashford, San Juan, Puerto Rico
General Description
The centrally located El Canario Inn is only a short walk to Condado Beach and many of the other popular tourist attractions. Guests will find it easy to reach the main tourist area as well as the historic area of Old San Juan. They can find a variety of shops, eateries, and places to enjoy the nightlife. They will also be able to take tours to the rain forests and caverns. The hotel is a short drive from the international airport. Those staying at El Canario Inn will be able to walk to a variety of attractions and they can find public transportation that can take them to distant areas.
All of the rooms at El Canario Inn have air conditioning. They also have amenities such as ceiling fans, private bathrooms, cable TV, direct dial phones, and in room safes.
The hotel staff can help arrange tours. El Canario Inn has a 24-hr front desk, and each morning guests will be able to enjoy a Continental breakfast on the hotel patios.
NULL