Photo of Veneto - A Wyndham Grand Hotel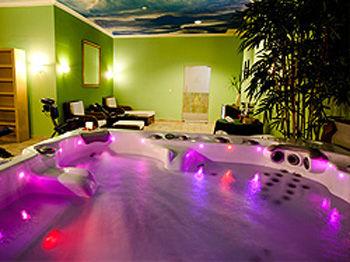 Photo of Veneto - A Wyndham Grand Hotel
Address: Avenido Eusebio A. Morales y Via Veneto, El Cangrejo, Panama City, Panama
General Description
The Veneto - A Wyndham Grand Hotel is located in the heart of Via Espana, which is the financial district of the city. Guests will find that this is one of the ideal hotels in Panama City for business and leisure travel. There are numerous beautiful beaches located within a short distance of the property. The Veneto - A Wyndham Grand Hotel is located only a short drive from the airport. The airport and other Panama City points of interest can be easily reached by taking advantage of local taxis or rental car services.
All of the guestrooms at the hotel include climate controls. Minibars, alarm clocks, phones, and desks are offered in every room. Rooms also include private bathrooms with showers, hair dryers, and phones.
Shopping and dining options are plentiful near the hotel. There is a restaurant offered right onsite. The hotel also offers a bar, meeting rooms, a business center, a pool, room service, conference rooms, and a large spa.
NULL