Photo of International Hotel David Chiriqui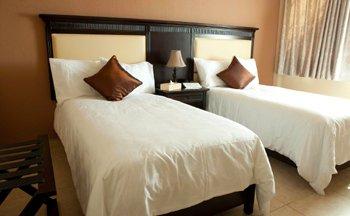 Photo of International Hotel David Chiriqui
Address: Avenida 3era entre calle A y B Sur, David, Panama
General Description
Location
Located in the heart of Panama's second largest city, Best Western Hotel is only minutes from casinos, white water rafting and many more attractions that Panama has to offer. City attractions include Mall Chiriqu, Pedregal Port and La Barqueta Wildlife Refuge.
Rooms
This property boasts spacious and relaxing accommodation units. Each unit comes with an array of fine amenities such as alarm clock, cable TV, hairdryer, ironing board, mini bar, coffee maker, voicemail, telephone and writing desk.
Restaurant
Itanello's Grill and Wine Bar at Best Western Hotel in David serves delicious Italian and Steakhouse dishes to feast on. A variety of beverages and cocktails are also available in the bar.
NULL