Photo of Boonsiri Place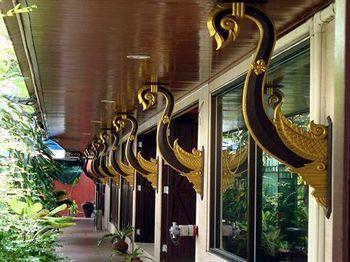 Photo of Boonsiri Place
Address: 55 Buranasart Road Pranakorn, Bangkok, Thailand
General Description
Located in the Old City, Boonsiri Place is less than a mile from the Grand Palace, the ferry, and the National Museum. Guests of the hotel will find a number of other attractions in the area as well. They will also be able to find a number of places to dine, shop, and experience the nightlife. Those at Boonsiri Place will find a number of forms of public transportation in the area that will take them to the destinations they need to see, such as the Skytrain and the city's bus system.
All of the guestrooms at the hotel feature contemporary décor, including original oil paintings. The rooms at Boonsiri Place feature satellite TV, direct dial phones, desks, air conditioning, and complimentary bottled water. Guests can request hairdryer, irons, and ironing boards. Pets are not allowed at the hotel.
The hotel features décor from local artists as well as cultural pieces. Boonsiri Place features the Bota Café, which serves Thai food. Guests will be able to have a complimentary breakfast before they start each day. The hotel also offers a day spa, laundry facilities, and a small onsite grocery store.
NULL