Photo of Evergreen Laurel Hotel Taichung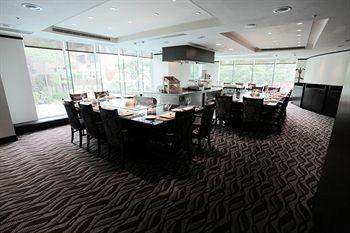 Photo of Evergreen Laurel Hotel Taichung
Address: 6 Taichung Kang Road Section 2, Taichung, Taiwan
General Description
Located within a 20 minute walk to the city centre, the Evergreen Laurel Hotel Taichung offers elegant accommodation and is an ideal base for the holiday maker and the business traveller alike. The hotel offers a fitness centre and an outdoor pool as well as a concierge, conference room(s) and a sauna.
The Evergreen Laurel Hotel Taichung caters for families with children offering a playground and babysitting / child services. Browse the internet with the hotel's standard Wi-Fi connection available for use, for more information speak to the reception. Hotel amenities include a dry cleaning service, meeting rooms and a business centre. If health and wellness is a concern while travelling, you'll be glad to know there's a fitness facility on-site.
If you're travelling with a family in tow, the Evergreen Laurel Hotel Taichung offers spacious rooms geared towards the requirements of families and kids. Guests have the option of requesting a non-smoking room. All rooms are air conditioned and come with a safe, a TV and cable / satellite channels.
Taichung Baseball Field and Tunghai University are within driving distance of the Evergreen Laurel Hotel Taichung. Taichung Airport (RMQ) is a 30 minute drive from the hotel. Shr-Hwa International Tower is a 10 minute drive from the hotel.
NULL