Photo of Sunroute Shinagawa Seaside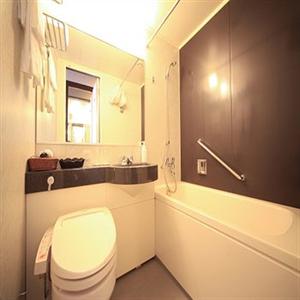 Photo of Sunroute Shinagawa Seaside
Address: 4-12-8 HIGASHI SHINAGAWA, Tokyo, Japan
General Description
When staying at the Sunroute Shinagawa Seaside, guests will be able to visit the National Museum of Emerging Science and Innovation, Tsukiji Fish Market, Tokyo Tower, and Tokyo Disneyland. They will find many places in the city where they can dine and go shopping for souvenirs. It only takes 15-20 minutes to reach the airport from the hotel by car. Guests will find public transportation that can take them to the airport and to all of the other areas that they want to visit if they do not have their own transportation available. Some sites are reachable with a short walk.
Guests of the hotel will find that all of the rooms feature individual décor. Some amenities in the rooms at the Sunroute Shinagawa Seaside include LCD TVs, phones, Internet access, and bathrooms.
The property has an onsite restaurant where guests can dine, and a bar where they will be able to have a drink. Internet access is available in the public areas. The Sunroute Shinagawa Seaside also offers laundry facilities that guests will be able to use.
NULL