Photo of Sapporo Excel Hotel Tokyu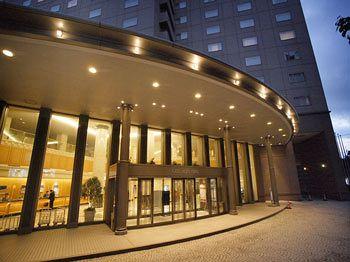 Photo of Sapporo Excel Hotel Tokyu
Address: 5-420, Nishi, Minami 8 Jo, Chuo-ku, Sapporo-shi, Hokkaido, Sapporo, Japan
General Description
The Sapporo Excel Hotel Tokyu is found near Nakajima Park, and it is close to the entertainment district. Those who stay at the hotel will be able to visit attractions such as Mt. Moiwa Observatory and Oudouri Park. Guests will also find a number of places in the area to shop and dine. The Sapporo Excel Hotel Tokyu is within walking distance of Susukino Station and Nakajima Koen Station. They will be able to use public transportation to reach all of the areas in and around the city that they want to visit. They will also find that some popular destinations are only a short walk from the hotel.
All of the rooms at the Sapporo Excel Hotel Tokyu include air conditioning. Some of the other amenities that guests will find in the 388 rooms include mini bars, hairdryers, and trouser press.
The hotel offers a relaxing lobby as well as banquet and meeting facilities for guests traveling on business. Guests of the Sapporo Excel Hotel Tokyu will find onsite dining options that serve French and Japanese cuisine.
NULL